Most of gadget hobbyists embrace smartwatches these days. These smartwatches are very useful and can do a lot of smart things for you. Therefore, the demand for this gadget is increasing sharply. These feature-loaded smartwatches can play music, call, message, email, keep track of fitness, and many more.
These products look cool and are very useful than traditional watches. Especially the tech-savvy new generation guys like to wear a smartwatch on their wrist. However, most of them are away expensive than your smartphone! Therefore, I am going to list down the best smartwatches under 3000 to make your pocket happy.
Smartwatches under Rs 3000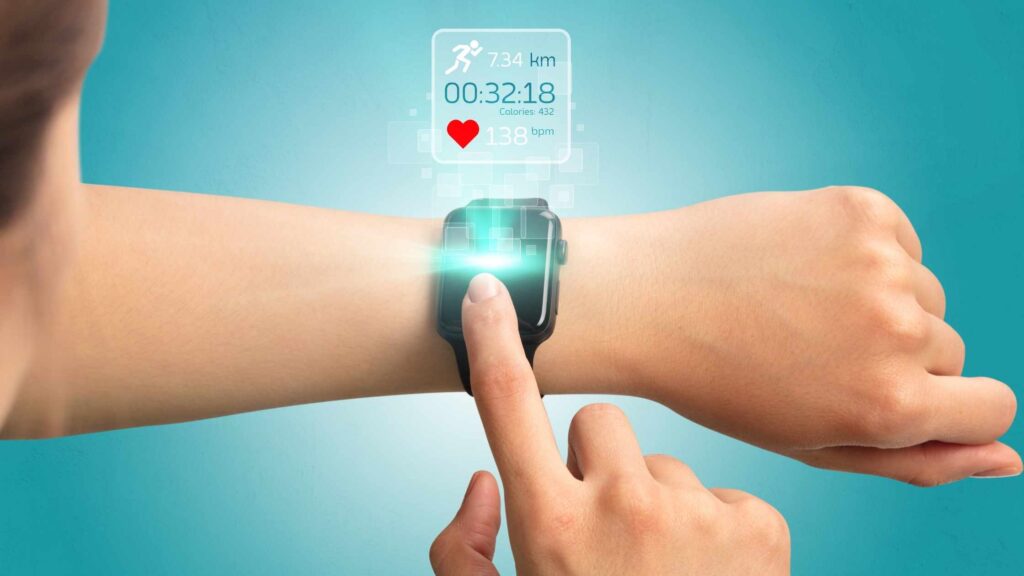 These days market is saturated with numerous smartwatches brands. To pick a perfect one can be confusing. To make your task easy, I have come up with some of the leading smartwatches under 3000. Please scroll down to widen your gadget wardrobe!
Muzili Smart Watch for Boys Men Women
---
Muzili Smartwatch comes first in the list of the smartwatches below 3000 from the brand Muzili, well-known not only for audio appliances but for smart wearables. You can use this feature-rich stylish wear as a fitness tracker.
210mAh battery only takes 2.5 hours charging to ensure all your favourite activities for continuous ten days. It has a 1.3-inch touch screen to offer an excellent quality colourful image.
Square shaped dial with rounded corners gives it a stylish look. There is a switch on the right side of the dial with a good response. The rubber made strap is skin-friendly to avoid any skin irritation.
There are numerous punched holes in the strap to resist your wrist from sweating. Moreover, it is dust and water-resistant to allow all outdoor activities. It can withstand light splashes and rain.
It weighs only 39 grams. The lightweight feature makes it more user-friendly. It is enabled with 8-sports mode feature to ensure all your sports activities. This smart wear also comes with a 1-year warranty.
Features:
Comes with 10-days battery life
1.3-inch colour display
Water and dust resistant
Enabled with heart rate sensor
GPS connectivity
Muzili smartwatch comes with fitness tracker within your budget range. This budget-friendly watch comes with a ton of features and a good battery life.
Noise Colorfit Pro 2 Full Touch Control Smart Watch
---
The second choice in my list is from Noise. The noise itself is a popular Indian marketing company. It is one of the best android Smartwatches under 3000 with useful features. This smart wear comes in such a colourful appearance to make it look appealing.
The battery life is moderate enough. It takes 2 hours charging to ensure three days of normal usage. But it can give 12 days back up if the smartwatch is in standby mode. You can do all your necessary activity in the 1.2-inch LCD.
It is available in two different colours. Equipped with a high-quality sensor, it can monitor all your activities. Zinc Magnesium alloy makes the dial of the watch. You can change the Silicon made swappable straps as per your mood.
Heart rate monitoring, sleep monitor, step tracking features are some of the added advantages. It has nine sports modes, like- cycling, jogging, walking, treadmill and other workouts.
You can control this smartwatch by using Bluetooth connectivity. You can view all the notifications of your phone calls in this smart wear. Remote shutter work functions smoothly in this device.
Features:
Heart rate sensor is present
Anti-scratch display
12-days stand by and 3-days normal usage
Waterproof
Enabled with smart activities tracker
Noise Colorfit Pro comes with a lot of added smart features. Heart rate sensor and pedometer like fitness features are also available in this smartwatch.
Read also-10 Best Smartwatches In India
HolyHigh Smart Watch for Men
---
This activity tracker from HolyHigh can track all your activities. Enabled with GPS connectivity and nine sports mode, it is one of the best Smartwatches under 3000. With all the features installed in this watch, it can indeed be your must-have list.
The square-shaped dial makes it an attractively stylish. It has a skin-friendly strap attached to it to make you feel comfortable after using for long hours. There is a double-hole clip in the metallic buckle.
You can control all the activities with a physical button at the right side of the dial. 4 modern time dials are present in the 1.3-inch HD display. It is waterproof and dustproof to make you allow outdoor usage.
You can view the display in every condition without straining your eyes. It comes with a good battery life that offers up to 10-days of normal usage. It would help if you only made the battery charged.
Features:
1.3-inch HD display
Can track your all-day heart rate
Enabled with nine sports mode
Can receive a call and send SMS
10-days battery back-up
HolyHigh smartwatch comes with 1-year manufacturing warranty. Having all the features, you can avail it within your budget.
Amazfit Bip Lite Smart Watch (Black)
---
This lightweight smartwatch comes with a gorilla glass-protected 1.28-inch display. Enabled with continuous heart rate monitoring, pedometer, and sleep tracking-like fitness features, it can be one of the best Smartwatches under 3000.
Amazfit smart wear comes with good battery life. To make you a surprise, it can give battery back-up for 45 days. All the texts and images appear crystal clear in the LED display.
With the transflective screen technology, you can see the display even in the sunlight. Even it can track your sleep with the sleep tracking feature. With this fantastic feature, you can measure your various sleep patterns, like- deep sleep, total sleep, light sleep, and waking time.
It allows 30-meter depth aqua activities with a waterproof display. You can connect both your Android and iOS devices with the Amazfit Bip Lite smartwatch. You can also access all your social media apps, like- Facebook, WhatsApp and can receive phone calls notification with this smartwatch.
Features:
45-days battery usage
Transflective screen technology
Waterproof
Enabled with in-built GPS tracker
Gorilla glass protected
With all these fantastic features, Amazfit Bip Lite smart wear will be your smart buy.
Read Also–Best Smartwatches Under ₹ 1000
HolyHigh Smart Watch for Men Women
---
This smart device from HolyHigh is the best smartwatch under 3000 with all the possible technologies. 1.3-inch LED touch screen HD display makes the watch more stylish. There are four types of smart display face watch available in this model.
This smartwatch cum fitness tracker can monitor your heart status for the whole day with the continuous heart rate monitoring feature. It can track all your sleep time along with the sleep stages.
Enabled with a silent alarm, it can make you awake without disturbing others. You can connect this device with your smartphone to receive calls, emails, SMS, WhatsApp messages.
Like a fitness trainer, your wrist band will notify you to do your cardio to make yourself energized. You can also listen to music with this smartwatch. Though it is waterproof, it can resist only cold water.
Features:
1.3-inch HD display
Works as a fitness tracker
Enabled with nine sports modes
Bluetooth connectivity
10-days battery back-up
HolyHigh smartwatch has all the possible features to make it suitable both for men and women.
Noise ColorFit Pro Fitness Watch (Black)
---
Last but not least in my list of the smartwatch under 3000 is Noise ColorFit Pro watch. With the latest technology, this watch can measure your heart rate, blood oxygen level, sleep and all your other physical activity of yours.
It has a large display. Extra straps come with this watch so that you can change the straps as per your mood. You can connect your smartphone with your waist belt to make you keep in touch with all your social media apps along with the phone calls notification.
Bluetooth connectivity allows you to connect your smartwatch with almost all the compatible devices. You can also control the music track on your phone with your fitness belt.
Features:
1.2-inch coloured LCD
Waterproof
Tracks all your physical activities
Controls music players
Allows call and message notification
With all the fitness features, Noise ColorFit Pro smartwatch can track all your fitness status.
Conclusion
Here concludes my list of the best smartwatch under 3000. All of these watches have various features to fulfil your requirements. Pick any one from the above list and let us know your valuable feedback.
Latest Post-
---