Smart watches have been known since the late 1970s and over the year they have been Upgraded.
They have made our complicated lifestyle more easier by giving us some special features in it. Earlier the smartwatches just contained two or three features one of which was calculator. In today's smartwatches we can also witness features such as Bluetooth, Wi-Fi connectivity, GPS, And they also have the health Related application which tells us our heart rate and many more things.
From children to elderly people we can see smart watches in almost everyone's wrist.
Best Smartwatches Under 15000 With Call Function
Preview
Product
Price
OnePlus Watch Midnight Black
Check Amazon Price
The Amazfit T-Rex Pro
Check Amazon Price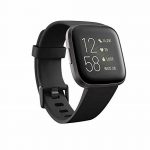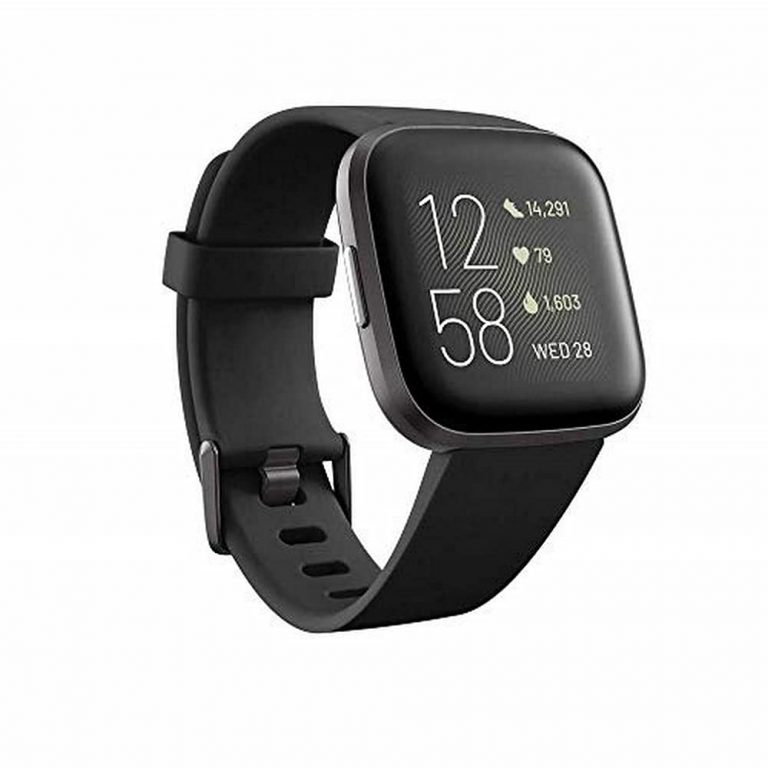 Fitbit Versa 2 Health & Fitness Smartwatch 
Check Amazon Price

OPPO Health & Fitness Smart Watch
Check Amazon Price
Noise Colourfit Pro 3
Check Amazon Price
In today's world where we have more than thousands of options for smartwatches here, we are Cutting the options and presenting before you the top 10 Best smartwatches for our smart audience.
1.OnePlus Watch Midnight Black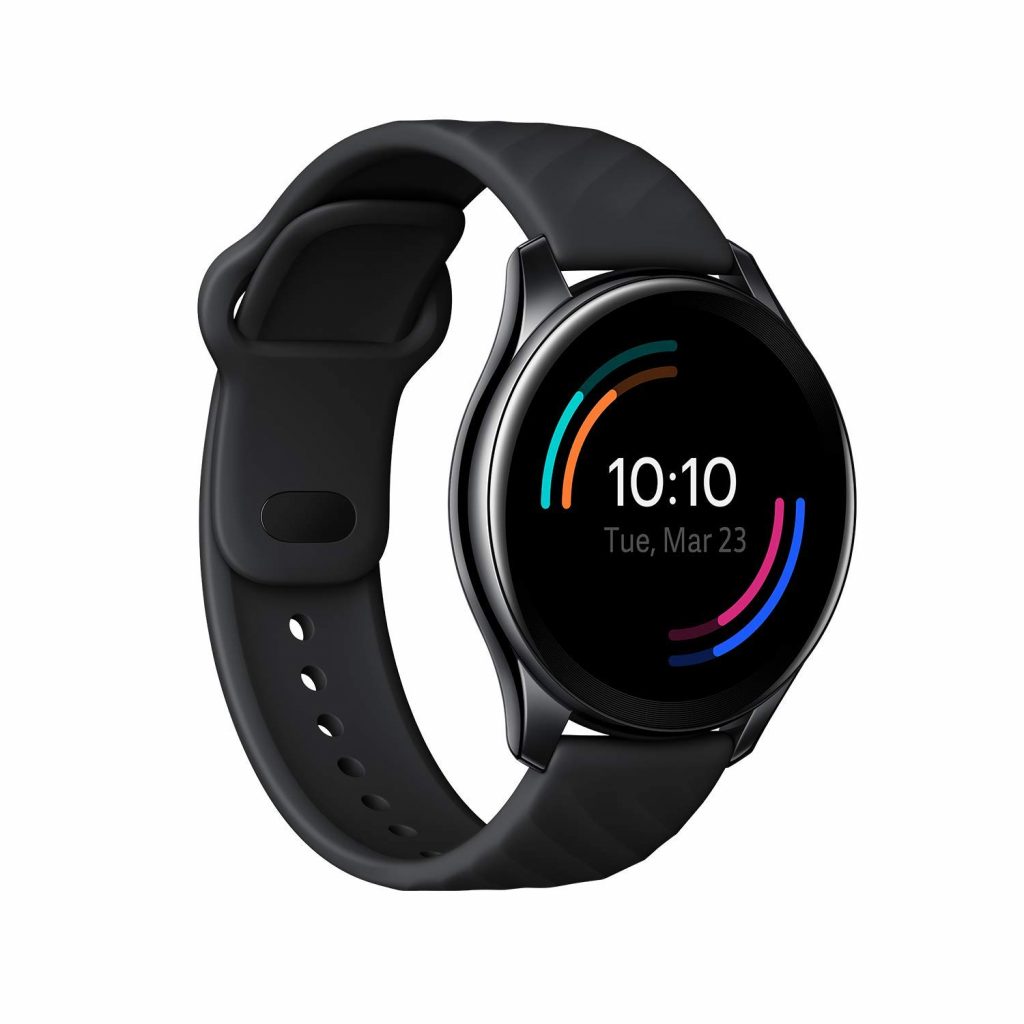 Check on Amazon Price
the OnePlus has never disappointed us and it has made its place first in the list of best smartwatches Under 15000.
This particular smart watch edition works very effortlessly.
It is a premium quality Smartwatch with 46mm circular dial. The fluorocarbon elastomer band provides you with the best comfort.It comes with a battery life of up to 15 days which not only saves your time but also works seamlessly all day.
It gets paired very easily To your phone via Bluetooth. Every time you get notifications you can easily have a glance at your watch and that's it.
This innovation of OnePlus has Worked over our expectations.
It consists of 4GB of storage that can store up to 400 songs, it's perfect for runners and travellers. You can listen to music, click pictures that too without the help of your phone. Adding on to it being a smartwatch, the OnePlus Watch connects very easily to the OnePlus TV. It can work as an instrument to adjust the volume and turn on or off the TV. It can also automatically turn off the t.v after 30 minutes once it notices that you are asleep.
Whether going for a swim or by chance dropped the watch in the water get all your worries aside as it comes with the quality of 5ATM + IP58 water and dust resistance. You can keep a track of your health via this gadget. be it your heart rate, blood oxygen counts also you can count your steps keep a sleep reminder this way you can keep a check on your fitness.
Read Also-Best Smartwatches Under 10000 
2.The Amazfit T-Rex Pro
Check on Amazon Price
The other substitute for smartwatches under 15000.Now this one should really be appreciated because of its excellent design and its working. With its 60g lightweight body, it brings comfort to anyone's wrist and also keeps in mind the fashion. It has a 1.3-inch HD AMOLED color screen, which remains on and continuously shows and records all the necessary information that one needs. The outer bezel is covered with a metal spray to ensure its premium texture.
The Amazfit T-Rex Pro is built with necessary functions, one of which is a GPS positioning system for receiving signals, A SpO2 measuring system that keeps a clear track of our oxygen level . This smartwatch also takes care of the amount of rest you are doing.
This watch is best for all the fitness freak people.It measures our steps, keeps a check on heart rate while workout it has got covered everything.Also, it's waterproof so it's a good choice for swimmers as well.
Plus the battery life of 18 days is just amazing.
Again one of the best options under 15000
Read Also-Best Smartwatch Under 5000
3.Fitbit Versa 2 Health & Fitness Smartwatch 
Check on Amazon Price
The smartwatch weighs only 40gram.
Because of it Amoled display ,now we could experience high quality of the display .It doesn't harm anyone's eye.
It has got you covered most of the features Like the microphone and it's always on display which helps you read the notifications quickly and makes you reply to them without the help of you phone.
It has got a battery life of up to 5 days.
This smart watch is water-resistant that means it is suitable for using while practising swimming or while taking a shower.
It has a storage capacity for storing up to 300 songs which is quite a good option for commuters.
Read Also-Best Smartwatches Under 3000
4.OPPO Health & Fitness Smart Watch
Check on Amazon Price
The Oppo smartwatch is made of an AMOLED display.Its display is shiny which makes it feel smooth while using the smartwatch. The smart watch can be connected to both android and iOS devices with Bluetooth version 4.2 and Wi-Fi connectivity.
It has an internal storage of up to 8GB and it also consists of 1GB ram.
It has a water resistance capacity of up to 50 M.
It also has an inbuilt mike and speaker and GPS.
It has a battery of 430mah. Which gets the smartphone working for straight 21 days or weeks. You can get notified of all the apps through the smartwatch without even using your mobile phones you can even reject or accept the calls via smart watch.
5.HONOR Magic Watch
Check on Amazon Price
The Honor GS is a daily wear smart watch that anyone is looking for. It comes with an Amoled display of 1.39 inches. It has got glass protection which protects the glass from massive destruction.
The smart watch can be connected to both android and iOS devices with Bluetooth v5.0 and also Wi-Fi connectivity. It has 4GB of internal storage out of which 2Gb is for the users. you can download the songs and listen to them through your smartwatch directly.
It has got a massive 790 MAH battery that gives you a battery charge of almost 25 days on just a single charge. You can get tension-free after just charging it for once. And it is both dust and water-resistant.
This can be your choice under 15000.
6.Noise Colourfit Pro 3
Check on Amazon Price
The noise colourfit pro 3 comes with inbuilt Alexa which makes it easier for you to do your tasks, You just need to speak and your work is done. It comes with a display of a 1.5 TFT touch screen.
The strap of the watch is so comfortable that it doesn't cause any irritation to your skin and hence you can wear the watch for a longer period of time.
It has some features which keep good care of your health. Whenever I'm anxiety just switch to its breathing mode and it will help you relax. It also keeps a check on your heart rate and oxygen level. It keeps a check on your sleep time this helps you to stay away from disturbing sleep schedules.
The watch makes sure that you don't have to take your phone out every time and shows all the notifications from different apps.
This watch has got a 5ATM water resistance rating which means that you can without the fear of damage can dive into the water.
Its battery can last up to 10 days.
7.Xiomi Mi Watch Revolve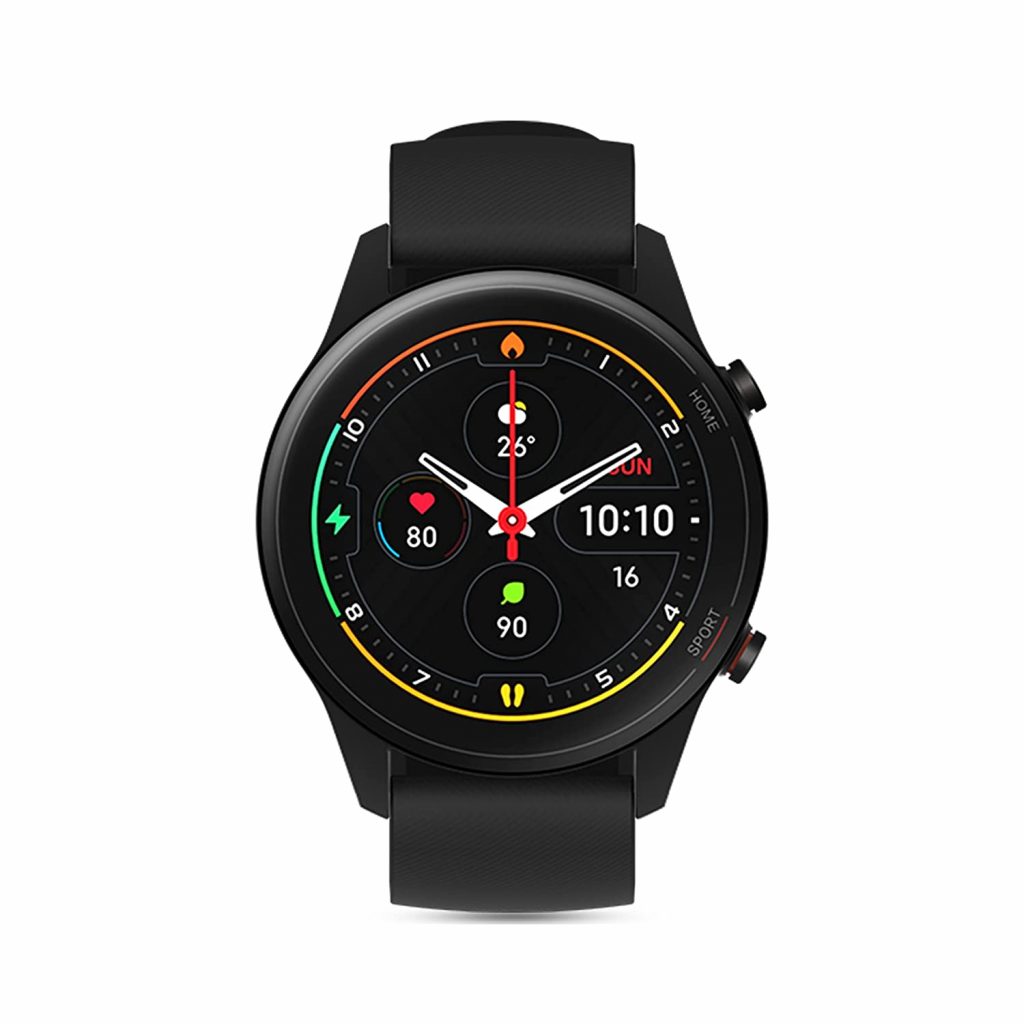 Check on Amazon Price
The Xiomi Mi Watch revolves comes with a 46mm as the size of the dial.
Its battery life stays up to 2 weeks. Also, it has an inbuilt GPS which stays on all the time. The panel of the watch is secured by gorilla glass.
The watch is water resistance again you can use it even when going for showers. It consists of almost all the features such as WiFi and GPS connectivity.
The watch is best for the fitness freak people it always keep a track of your health whether you are cycling, trekking etc. It monitors your heart rate, keeps a check on your oxygen level, your respiration.
8.Huawei Watch GT 2
Check on Amazon Price
The 40 6MM Huawei watch GT 2 comes with an Amoled display which magnifies the quality of the display of the watch. It is protected by the same gorilla glass which is used in the Xiaomi Mi watch revolve.
The watch has a special tracking device that keeps a track of some of the sports such as hiking, climbing etc.
This smartwatch also keeps a track of your Heart rate and sleep schedule. It monitors your oxygen level. The watch comes with a battery life that would last up to 14 days.
You can also answer the calls via this watch.
9. Fitbit Unisex Versa Special Edition
Fitbit Health and Fitness Smartwatch
Check on Amazon Price
10. Amazfit GTR 2 Smart Watch
1.39″ AMOLED Display, SpO2 & Stress Monitor, Built-in Alexa, Built-in GPS, Bluetooth Phone Calls, 3GB Music Storage, 14-Day Battery Life
Check on Amazon Price
Conclusion
Also, they are coming with special health features which continuously keep a track of our heart rate and oxygen level.
Nowadays smart watch can be seen not wrist of most people, especially fitness freaks.
One doesn't have to open their phone lock and look at the notifications, smartwatches have made it easy by providing the features of accepting calls and reply to notifications.
Slowly the smartwatches are going to be seen on everyone's wrist be it a teenager or an elderly.
FAQ
Will smart watch replace mobile phones?
Smartwatches are coming with the features of receiving calls and answering notifications. Also, they are coming with WiFi and GPS connectivity. But on the other hand, some people prefer bigger screens so they will surely go for mobile phones. It's a 50-50 thing.
Where to buy Smart watches ?
The Best store to buy smart watch is the online store. The online store has to be any renowned online site ,they provide the best services and would not charge you extra but will also provide you with some discounts. offline stores may have second copies but online stores would never cheat you.u003cbru003eSo one should always have online stores as their first priority for Smartwatches .
Are Smart watches safe for use ?
The Smart watches are absolutely safe to use. It is safe for storing our personal data which makes us feel fearless to use the device. The only thing this is that we should take proper care of Smart watches .
Can Smart watches play Music?
Yes, Almost all Smartwatches can play music by connecting to WiFi or through Bluetooth connectivity.u003cbru003eSome of the Smartwatches have inbuilt MP3 players in them.u003cbru003eSmartwatches can be very easy to handle and you can listen to songs without the use of mobile phones and you can also change the songs with just a tap on the screen.
Latest Post-