Best Smartwatches Under 10000-Now the smartwatches have become popular among the fitness freaks. These smart gadgets are a good substitute for your smartphones. They always track your health to make you fit. They are expensive but come with various features to notify you of all your regular activities. While you run, walk or jog; this smartwatch will be your best pal to give you an accurate progress report.
As you can see, nobody will undoubtedly compromise with the quality of these gadgets. To pick the premium quality watches, you need to consider battery, compatibilities, waterproof, Gps along with the features.
Best Smartwatches in India under 10000 Rs
To get all these features, 10K will be the smart amount. However, you will find a sheer number of these gadgets in the market. To help your task easy, I have come up with some of the best smartwatches under 10000. Read the article and try to find one that fits your wrist.
1.Huami Amazfit GTS Smart Watch (Obsidian Black)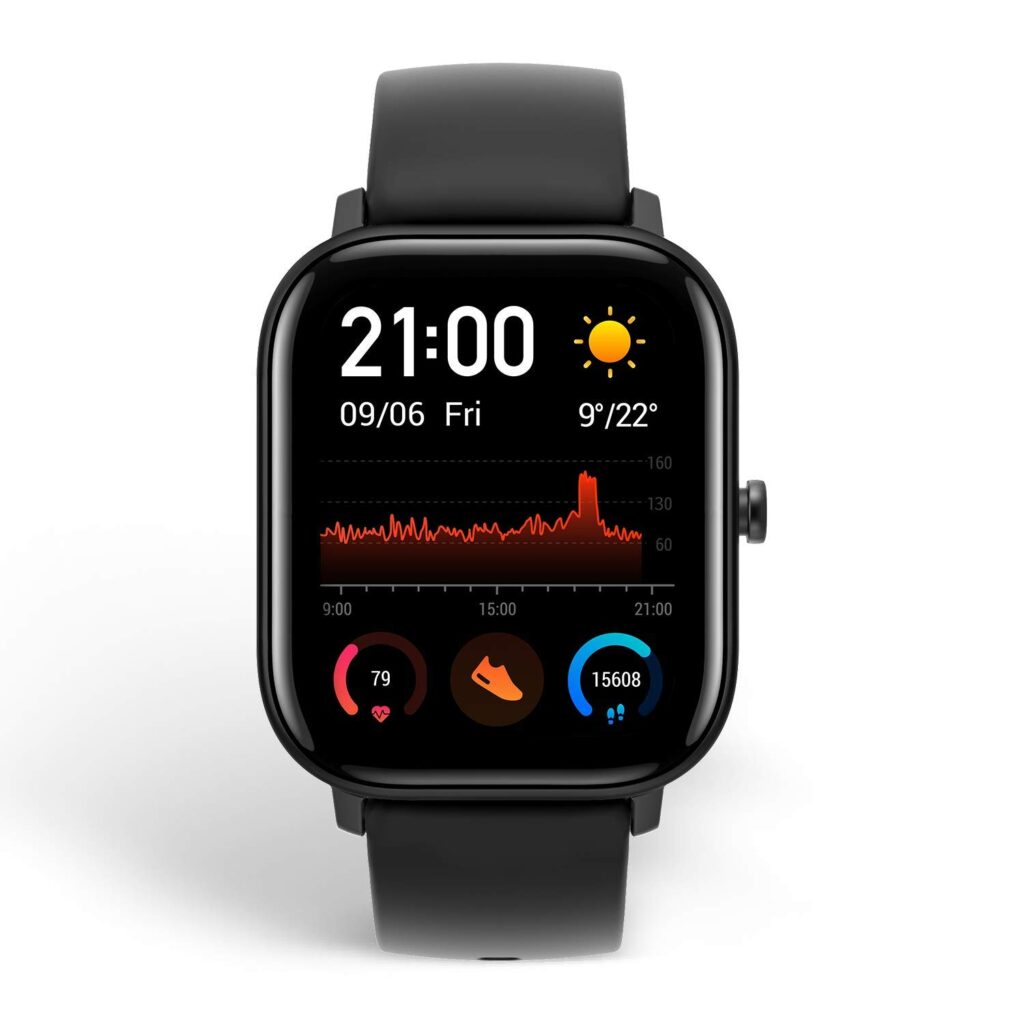 ---
Coming from a leading brand, Huami, this smart band comes first in my list of the smartwatches under 10000. This feature-rich smartwatch comes in a stylish design to give you the best feeling.
Features
Enabled with more than 12 built-in sports mode, it helps to make you fit always. Whether you are running, walking, jogging, cycling, swimming- it updates you with all your regular activities. It has GPS GLONASS, PPG sensor, Accelerometer to keep all your physical activities.
Design
Huami Amazfit comes in a decent look. Though the plastic made square-shaped dial is lightweight; the durability is excellent. Attached silicon strap gives a comfortable feeling without causing any irritation. This smart band comes with six colour variants to choose from.
Miscellaneous
It has an excellent battery backup of 14-days and has a 1-year manufacturing warranty. Moreover, it is water-resistant. Therefore, you can go underwater swimming wearing this band.
Specifications
1.65-inch bright display
Made with metal
Water-resistant
Keeps all the physical activities
Comes in a premium look
2.HONOR Magic Watch 2 (46mm, Charcoal Black) 14-Days Battery, SpO2
---
HONOR Magic Watch 2 is another premium quality smartwatch. You can wear this smartwatch below 10000 both in the office and party.
Design
It has a stainless steel dial, and the leather strap makes this watch suitable for everyday use. The AMOLED display on the dial stays lit all the time. Thus, the smartwatch takes no time to brighten the display.
Feature
The most exciting part is that it measures the saturated oxygen level in the blood. Not only that, but it can also signify you how your body is responding with the daily exercises. It also has a sleep tracking feature to get your sleeping patterns.
Miscellaneous
It comes with 14-days excellent battery backup. You can use your wrist to connect with your family and friends seamlessly.
Specifications
Measures the oxygen saturation level
1.39-inch LED display
Make and receive calls via Bluetooth
Enabled with music playback
Monitors your heart rate and sleeping
3.Noise NoiseFit Fusion Hybrid Smart Watch with Cloud-Based Watch Faces
---
NoiseFit is a leading brand to manufacture smartwatches, action cameras and other accessories available. This fully-featured smartwatch is famous for not only good looks but also for a power-packed performance.
Design
This stainless-steel smartwatch comes with 1.22-inches smart LED display. Though the show is not too bright; but the touch screen is very responsive. You can easily navigate the device. It is available in three different colours.
Features
The in-built heart rate sensor helps to monitor your heart rate accurately. You will get all your smartphone notifications in this smart wearable. NoiseFit is the best android smartwatch under 10000 to have X app to monitor your workout timings.
Miscellaneous
To surprise you, this smart band can run continuously for 30-days having a single recharge. A USB cable comes with this device.
Specifications
Comes with 1.22-inch colour display
Bluetooth connectivity
Heart rate monitor is present
30-days battery backup
Sleep monitor reviews your sleeping
4.HONOR Magic Watch 2 (42 mm, Agate Black)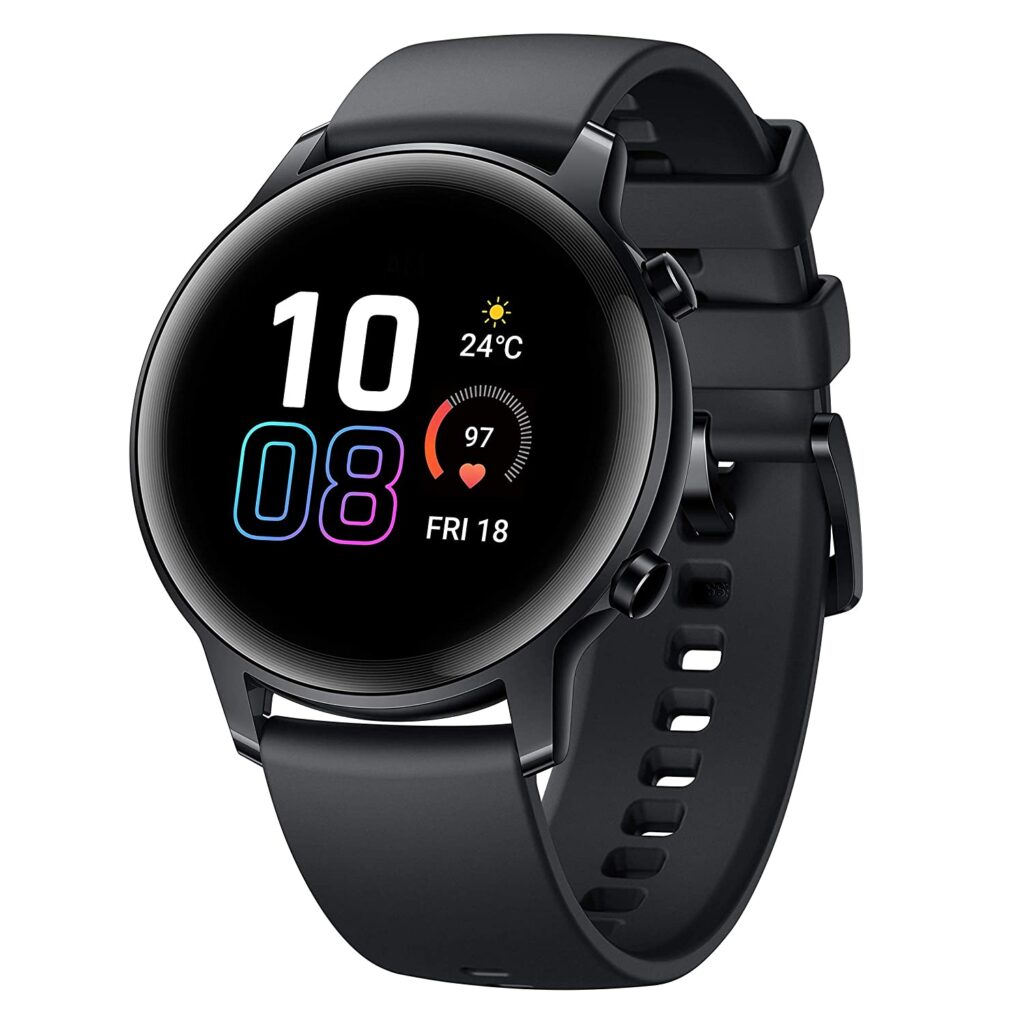 ---
HONOR itself is one of the best companies to produce fitness smartwatch under 10000 budgets.
Features
There are 11-workout modes available in this smart wear. It will efficiently track your whole day activity, including your speed of walking, coverage distance and even the number of floors you climb. Also, the latest built-in technology tracks your sleeping patterns and heart rate.
Design
This stainless-steel watch comes in a sleek model with an allergy-free strap gives a comfortable feeling. It is available in 2 variant colours.
Miscellaneous
It has 178mAh Li-ion battery that holds a charge for continuous 7-days. This Android watch comes with 6-months manufacturing warranty.
Specifications
Detects Oxygen saturated levels
1.2-inch touch screen display
Tracks menstrual cycle
Heart rate monitor functions continuously
The battery lasts for one week
5.Amazfit Huami Bip Touch Screen Smartwatch
---
Amazfit Huami Bip smartwatch can be your perfect companion to track your physical records to make you feel active.
Features
It will notify you of all the phone calls and messages. It is enabled by four different types of sports mode to make you feel fit and active. Even this smart device will monitor your heart rate and sleep monitoring feature.
Miscellaneous
It is waterproof and dustproof. It is simply the best all-round smartwatch under 10000 rupees you will get.
Design
It is sleek and stylish available watch in the market. It has a 1.28-inch LED display to give a crystal-clear view.
Specifications
Long-lasting 45-days battery backup
Touch screen display
Receives call, message and emails
Monitors heart rate and sleep pattern
GPS is present
6.HUAWEI Watch GT 2e Sport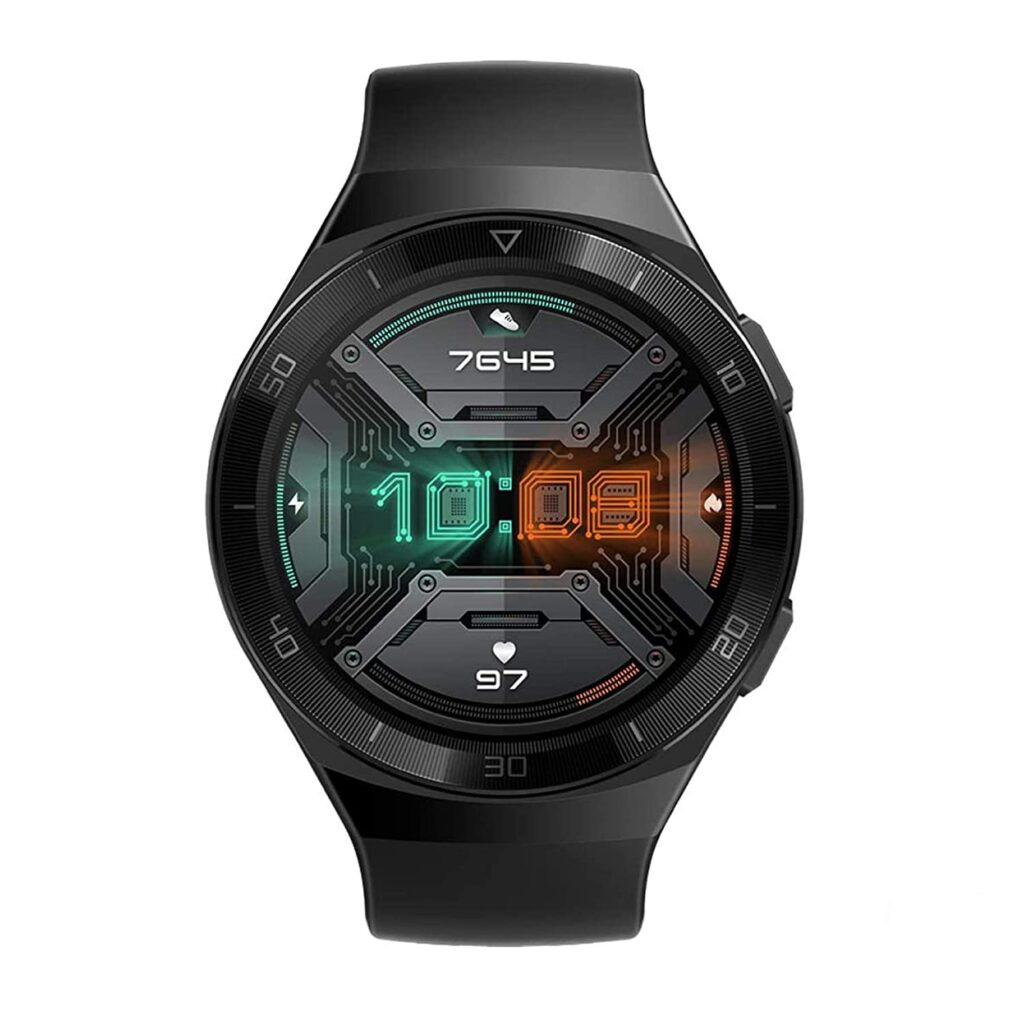 ---
This ultra-slim and water-resistant wrist band from HUAWEI comes next in my list.
Design
Made with stainless steel; it has colourful straps to provide adequate support. 1.39-inch bright display will offer clear visibility.
Features
It can measure the saturated Oxygen present in your blood. Featured with the intelligent AI sensor, it can accurately monitor your heart rate for the whole day long. It has six sports mode to monitor your regular workouts.
Specifications
1.39-inch colour display
Can play music
Adjustable brightness
Continuous heart rate monitoring
Compact and stylish designed
7.Fitpolo Fitness Tracker, Smart Watch with 1.3 Inch Color Touch Screen, Waterproof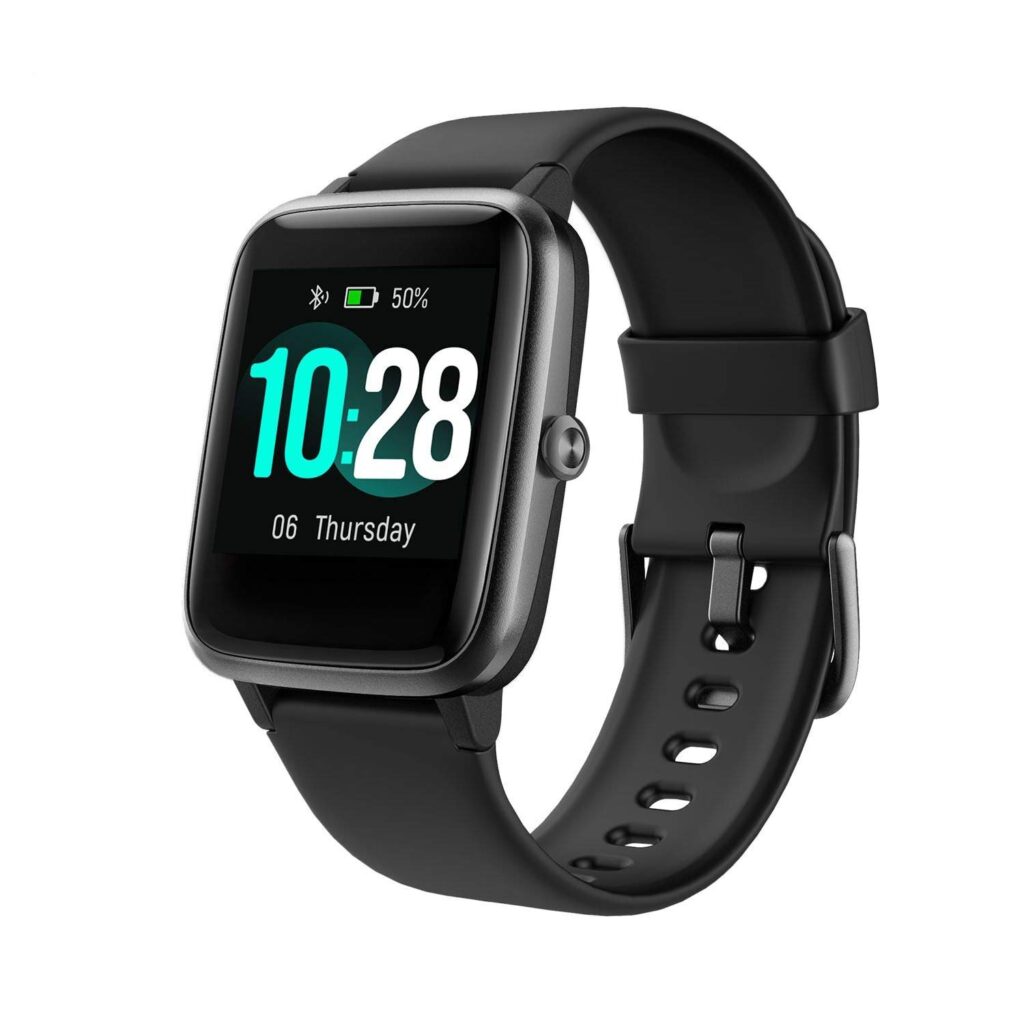 ---
In the list of these best smartwatches in India under 10000, Fitpolo Fitness Tracker comes next.
Feature
Enabled with 9-sports mode, it will track all your daily activity of the whole day. There is alarm finder, stopwatch reminder, phone finder is some of the added advantages.
Design
The 1.3-inch colourful display will offer clear visibility and brightness. It also comes with four customizable shows to choose from.
Miscellaneous
You can use this waterproof smart band while bathing, swimming or washing. Battery backup is satisfactory. It lasts up to 10-days.
Specifications
Enabled with nine sports mode
Tracks all your daily activities
1.3-inch HD display
Tracks sleeping pattern and heart rate
Waterproof
8.Withings Activité Steel – Activity & Sleep-Tracking Watch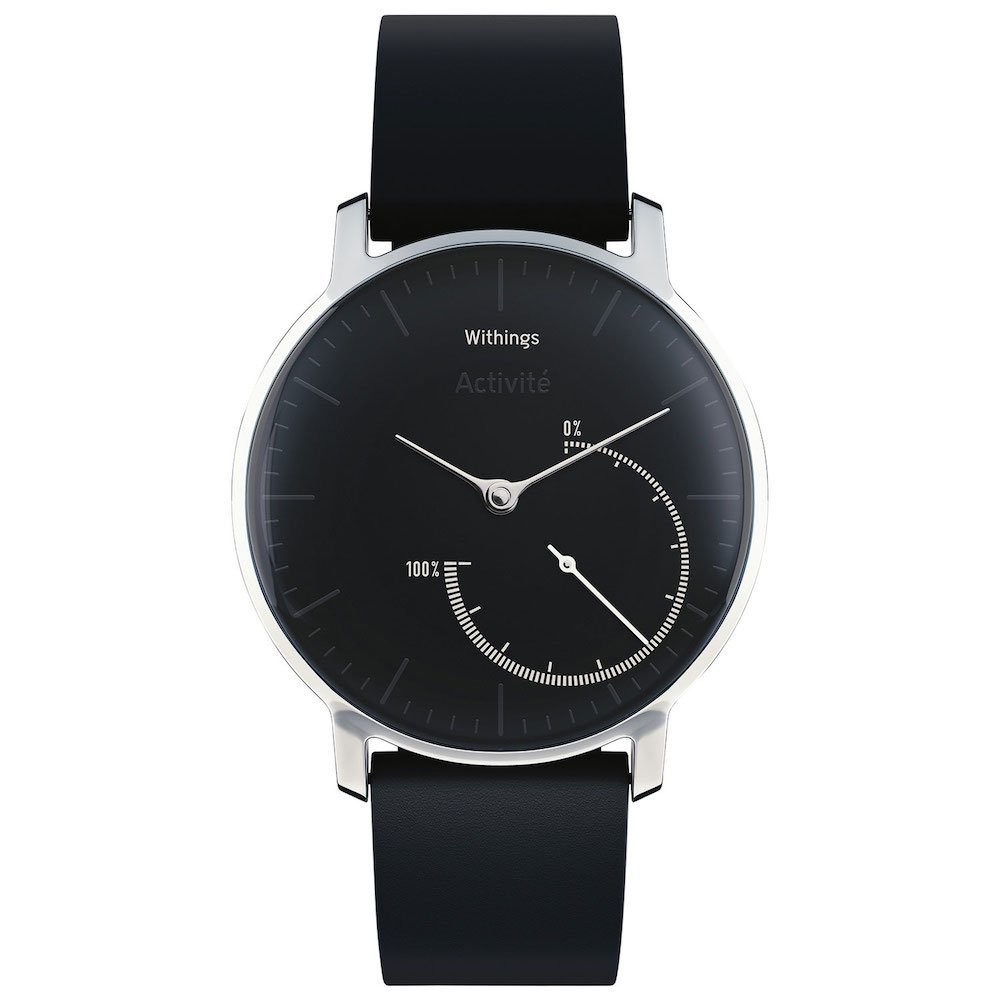 ---
Withings Activite smart band provides both good appearance and fitness.
Features
This feature-rich smart band comes with loads of functionalities to track your fitness record. It tracks all your activities for the entire day. This smartwatch under 10000 can monitor your sleep patterns. You can also set a sweet alarm to wake you up from your nice dream.
Design
This stainless-steel made watch comes with a soft Silicon made comfortable strap. You need not compromise with this sleek designed model to give you an excellent look.
Miscellaneous
You can swim comfortably wearing this waterproof smartwatch. Moreover, it comes with a good battery backup.
Specifications
Tracks all your daily workouts
Monitors your sleeping patterns
Made with stainless steel
Up to 8-months battery backup
Waterproof
Conclusion: Best Smartwatches Under 10000
In this article, I have mentioned most of the best smartwatches under 10000. These suggestions will help you to save your time and energy both. You can find any one of these models as per your criteria. And please let us know your experience in the comment section below.
FAQ-
What Should I Look for When Buying A Smartwatch?
Before buying a smartwatch, one should look for the below-mentioned factors-
Notifications and alerts- Without proper notice, it is evident that a smartwatch is of no use
Compatibility- Your smartwatch should be compatible with any of the smart devices to make it user-friendly
Design- Everybody wants to pick a premium look smartwatch on the wrist
Battery life- Without good battery support, it would not make you happy
Price- There are different smartwatches in the various price range. You should choose as per your pocket.
Can You Use A Smartwatch Without A SIM Card?
You can connect most of the smartwatches with your smartphone via Bluetooth connectivity. For that, you do not need a SIM card. But if you want GPS location tracker in your smartwatch, only then you need a SIM card. Also, if you're going to receive calls or message, you need to use SIM card