Best Mirrorless Camera under 50000-Are you planning to go on a holiday trip with your dear one? Or are you going to attend a family function this month? Why are you not planning to capture those sightseeing or candid moments with your friends and relatives?
It is true; nowadays, smartphones have come to take the place of those traditional point-and-shoot cameras. Though, selfie lovers can take selfies with these smartphones to cherish the moments.
For selfies, you need to compromise with the beauty and clarity of your images. Here comes the importance of a digital camera. These cameras come with image amplifying technology to make both your images and videos very realistic with technological advancement.
Best Mirrorless Camera under Rs.50000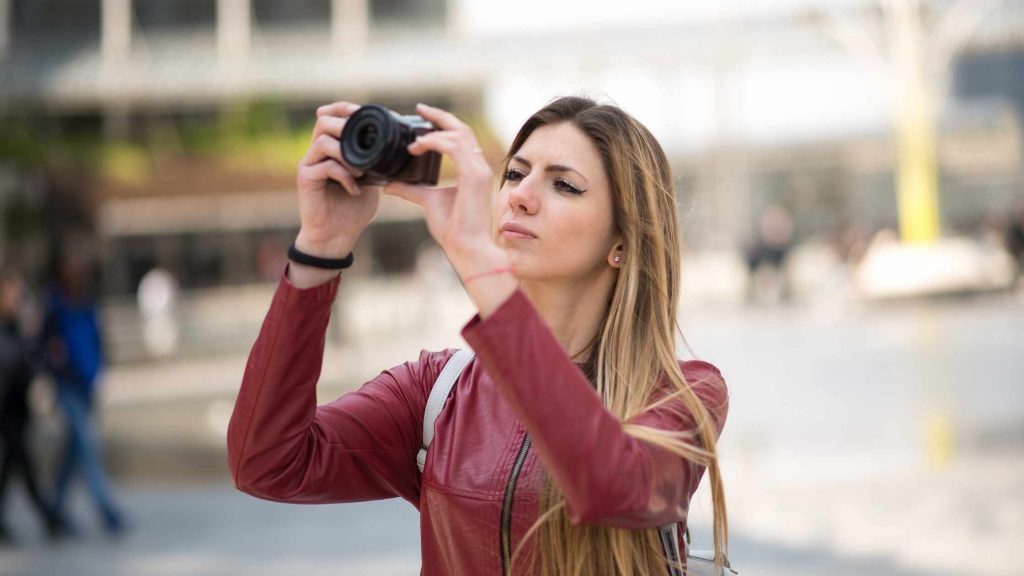 You will find several options available in the market with having various specifications. You may feel confused to find an appropriate one for you. Therefore, to guide you, I have curated some of the best-Mirrorless cameras available under the 50000 range.
Let us dive in to find one for you to make your family moments memorable.
1.Canon EOS M50 24.1MP Mirrorless Camera
Canon EOS M50 mirrorless camera comes with a 24.1MP resolution and CMOS sensor. It is the best mirrorless camera under 50000 in India that allows you to shoot slow-motion videos at 120fps range.
Lens
The manufacturers attach a 15-45mm STM lens with this camera to shoot excellent quality videos and images. Besides, you can capture amazing shots with a dual focus featured lens.
Connectivity
NFC and Wi-Fi connectivity allows you to easily connect your camera with your smartphone, laptop, or Mac. You can also install Canon Connect App on your smartphone to quickly transfer all the captured data.
Design
This captured device is lightweight and comes in an ergonomic shape. Moreover, it is very user-friendly and is suitable for entry-level beginners. A touch-enabled display is present to view the images with high resolution.
Features
24.1MP resolution along with 100-25600 ISO range has made it the leading one. Electronic View Finder is another notable feature of this device.
Pros:
Good quality images and videos
Full rotational touch screen
Good user interface
Great value for money
Cons:
Slight delay present in the electronic viewfinder
Battery performance is poor
---
2.Panasonic LUMIX G7 16.00 MP 4K Mirrorless Interchangeable Camera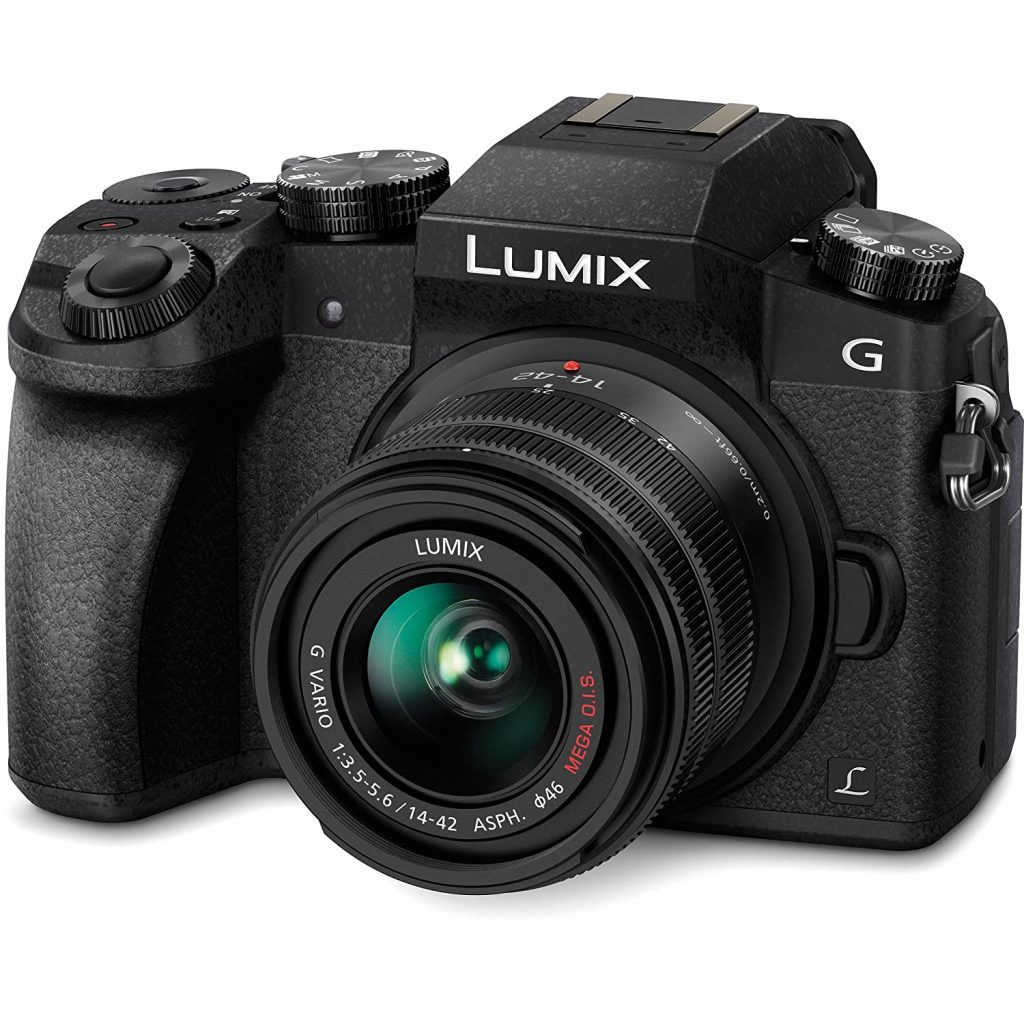 Panasonic LUMIX G7 comes next in this list of the best mirrorless camera under 50000 with 16MP resolution. It is the 14-42 lens that allows you to capture excellent quality images and videos.
4K technology
4k technology of this device can capture your special moment with high resolution. It also allows you to record 4k quality videos to cherish your special moment.
Auto-Focus
Auto-Focus technology is present in this unit that helps you to capture even the fastest moving objects. This feature allows you to shoot up to 6 frames per second. It also has a low-light AF feature to shoot images even in dim light or no light situations.
Design
The manufacturers attach a 3-inch swivel LCD with user-friendly controlling buttons. Moreover, it comes in black color with a stylish design.
Connectivity
Wi-Fi connectivity allows you to connect your camera with other compatible devices. You can also install Panasonic Image App on your smartphone to share the images and videos very fast. Even you can view the photos on the big screen also.
Pros:
Sharp and clear picture and video
Good stabilization
It comes in an affordable price range
Stylish looking
Cons:
The camera bag and memory card is missing
Only 1.5 hours battery life
---
Read Also-Best Camera Under 30000
3.Canon EOS 200D II 24.1MP Digital SLR Camera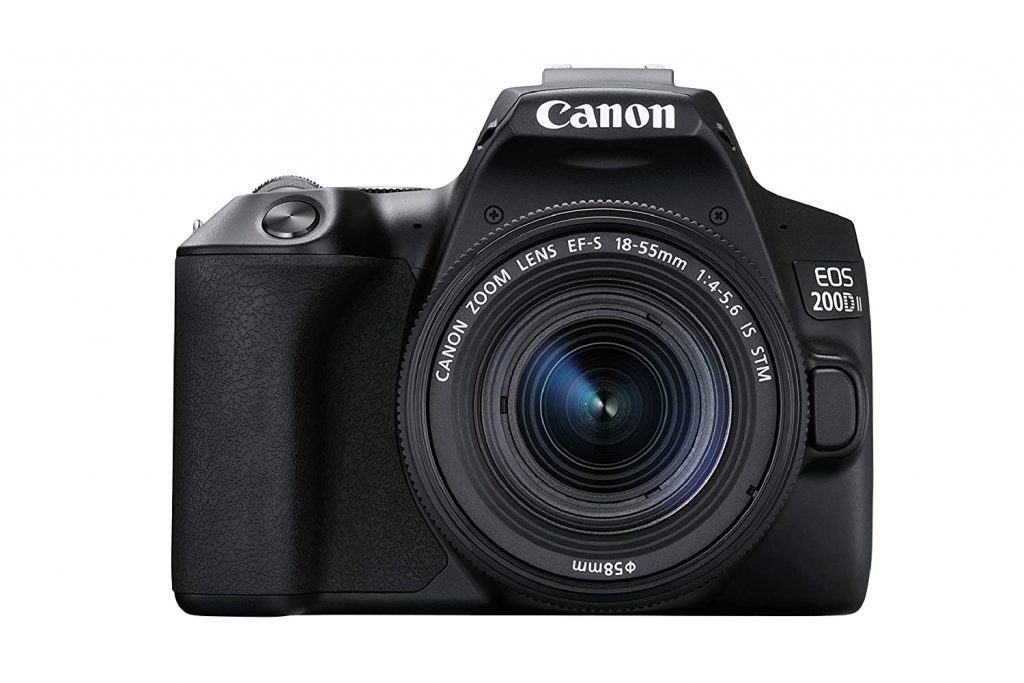 Canon EOS 200D is possibly the lightest camera available on this list. Therefore, it comes in a compact size and is very travel-friendly that you can easily carry it with you wherever you travel.
CMOS AF
Featured with the CMOS AF feature, it can enhance both the camera's performance and functionality to help live shooting. It also offers you up to 3,975 AF points that you can manually select as per your preference.
4k video
The 4k video recording feature will help you record all your memorable moments with four times higher resolution than the HD one. Besides, it is the best mirrorless camera under 50000 in 2021 that comes with a wide range of angles, blurred background features, and shooting in darkness to make your recording a memorable one.
Connectivity
Wi-Fi connectivity allows you to connect this device with another smart connecting device. Therefore, you can remotely connect the camera and transfer files or other data from your camera. You can also install the Camera Connect App on your smartphone to make it more user-friendly.
Design
Canon EOS 200D has a 3-inch tilted LCD screen that comes with a touch-enabled controlling feature. Even it is compact and has a sleek and stylish design.
Pros:
Top-quality image processor
Image can be cropped without losing the quality
Speedy delivery
Easy to use
Cons:
Flash comes with a manual lifting procedure
Battery life is average
---
Read Also-Best Camera Under 20000
4.Sony Alpha ILCE 6000L 24.3 MP Mirrorless Digital SLR Camera
Sony Alpha ILCE 6000L mirrorless camera comes with a 24.3MP resolution that can capture sharp and crisp images like a professional photographer. This excellent image clarity and light sensitivity have made it the best mirrorless camera under 50000 in India.
Auto-Focus points
This device comes with 179 auto-focus points to allow you to capture a wide coverage area.
Connectivity
Wi-Fi and NFC connectivity allow you to connect your camera with other intelligent devices to share all the captured files to achieve a more effective resolution. You can also directly share your captured moments on social media platforms, like YouTube and Instagram.
Design
Though it is small in size, it has the same quality CMOS sensor as the DSLR cameras. Moreover, you can attach the interchangeable lens to capture versatile images. The manufacturers secure an e-mount system to make the installation simple.
Mirrorless lens
It offers a wide range of mirrorless lenses to capture even the hard-to-reach corner with high resolution.
Pros:
Value for money
Compact sized
It comes with in-built stabilization
Easy to carry and use
Cons:
Low battery span
Low-resolution electronic viewfinder
---
Read also-Best Action Camera Under 10000
5.Fujifilm X-T200 24.2 MP Mirrorless Camera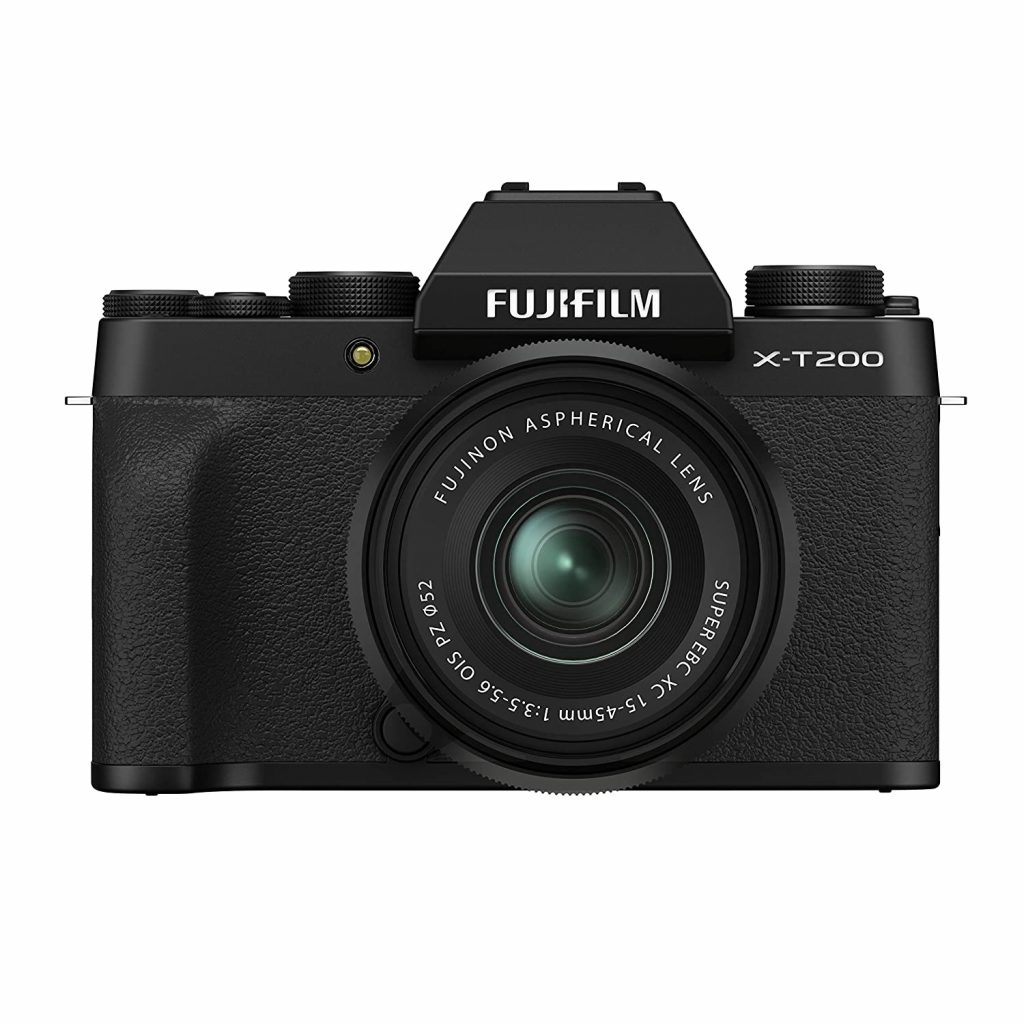 Next comes Fujifilm X-T200 mirrorless camera with a 24.2MP resolution to capture excellent quality images and videos.
Auto-Focus
It comes with a user-friendly face and eye detection AF feature. This feature will help you to take selfies.
Low light performance
There are an advanced image processor and Copper wire to help you capture clear images even in dim surroundings.
LCD
The manufacturers attach 3.5-inch-wide angled rotational LCD screen to view and capture images. Moreover, you will find various controlling buttons to adjust different settings, like brightness, blur background, film effects, etc.
4k video
Featured with 4k video resolution, it can capture excellent quality images with stylish effects.
Pros:
A wide rotational LCD screen
Copper wired image sensor
Face and eye detection
It comes with a better grip
Cons:
Supports only 15-minutes video at 4k resolution
CMOS sensor needs to improve
---
6.Nikon D5600 Digital Camera
Last comes the Nikon D5600 digital camera in the best mirrorless camera under 50000 in 2021.
Images
24.2MP resolution along with EXPEED 4 image processor helps you to capture sharp and vibrant images. Moreover, the 100-25600 ISO range enables you to capture images even in dim light situations.
Display
The manufacturers attach a wide-angled LCD screen that you can tilt up to 180-degree to capture images. Even you can adjust various features, like- filter, trim, special effects to capture sharp images.
Auto-Focus
There are 39 Auto-Focus points present to help you to capture aa wide range of surface area.
Design
It is lightweight and is available in a compact size to make it travel-friendly. The manufacturers use premium-quality carbon fiber to make it solid and durable.
Pros:
Lightweight and compact
Exceptional picture quality
Great low-light performance
Excellent battery life
Cons:
Video auto-focus is disappointing
No in-built stabilization
---
Buying guides:
In this section, you will get all the primary factors that you should consider before making a final decision-
Image quality: It is the most critical factor that you should consider before purchasing a camera. Most of the best mirrorless camera under 50000 in India comes with higher resolution and ISO range to capture images with excellent clarity and sharpness.
Ergonomic: You should choose the cameras with an ergonomic design and an excellent grip to comfortably hold in your hands.
Size: It is also a significant deciding factor. Though, it depends on your requirement. If you have a child or toddler with you, you should pick the compact and lightweight ones.
On the other hand, if you carry a bag with you whenever you travel, you can opt for the bigger ones.
Availability of Lens: You can omit this factor if you choose a compact device with a fixed lens. But those who are planning to pick a camera with interchangeable lenses should consider this factor.
The price range and the functionality of various lenses will be their deciding factor.
Price: Newer cameras come with the latest technology and features. But before picking the latest models, always consider your pocket permissible range.
It is not that expensive models only come with the latest technologies. You can also avail of numerous good models in an affordable price range.
Conclusion:

Here ends the list of the best mirrorless camera under 50000. It will help you to find out an appropriate one to give your photography a professional touch.
FAQs
Which camera is best under this price range?
There are numerous options available in the market that come with multiple features and specifications. Therefore, we did good market research to find the best mirrorless camera under 50000. According to my list, Canon EOS M50 comes first. It has a good lens, higher resolution, ISO range, and good connectivity to make it the leading one.
Is a mirrorless camera worth the price?
Mirrorless cameras are not only lightweight and compact but also come with better image and video quality. But these are only for some of the camera lenses and accessories. On the other hand, a DSLR has a wide range of lenses, an excellent View Finder, and good battery life.
Do professional photographers use the mirrorless camera?
Yes, professional photographers use mirrorless cameras. It is because they can do 100% professional editing to make the picture the best one. Nowadays, mirrorless cameras have started to replace even DSLRs.
Latest Post-
---