We realize how vital it is to have a laptop capable of completing a variety of activities, whether you are a learner or a working professional. And this post is dedicated to assisting you in your search for the best laptop within the 55000 rupees budget.
Working from home has become the new normal, and a decent laptop and internet connection has become a must-have for everyone, particularly in 2021. Prices for excellent laptops may vary widely depending on your view of what constitutes a good laptop. In this post, we will introduce the best-rated laptops in the price range of 55,000 INR and below. We looked at a large number of laptops and narrowed it down to the top-rated items for you.
No matter whether you are a professional working from home, a student who must attend online courses or a gamer who enjoys playing PUBG, you will be able to discover anything that meets your requirements within this price.
Top 5 Best Laptop Under 55000
There are a plethora of excellent laptops available for purchase in the 55,000 INR price range. Aside from surfing the web and document formatting, you may use them for various other tasks such as creating content, occasional gaming, and a variety of other activities.
Every laptop seems to have its own set of distinguishing characteristics. A laptop that can be used to play games may not have the most significant battery life when it comes to laptops. In such a situation, selecting the most appropriate one based on your requirements becomes essential.
We've compiled a list of the finest ones from various categories in this post to make things easier for you.
1.The HP 14 is the best overall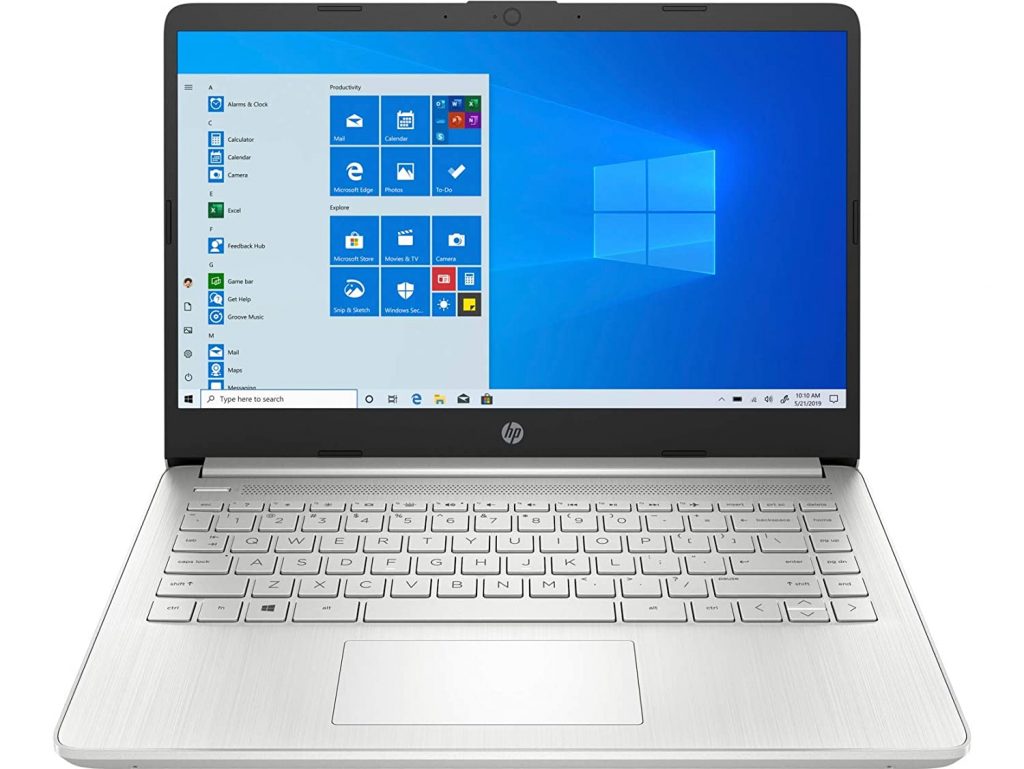 HP is a brand that produces remarkably excellent all-rounder laptops at a reasonable price point. In addition to bringing the most up-to-date technology to the table, HP 14 is an absolute delight for all laptop lovers out there.
This laptop is equipped with the newest AMD Ryzen 5-5500U APU (AMD's series of CPUs coupled with an integrated GPU), powerful and energy-efficient. Integrated AMD RX Vega 7 graphics allow you to run visually intensive programs like Adobe Illustrator with negligible latency.
This gadget has 8GB RAM, allowing you to run several apps simultaneously. Even for casual use, 8GB of RAM is the minimum today, and we do not recommend buying anything with less. You may purchase and install an 8GB RAM stick to make the total accessible RAM in this laptop 16GB.
The laptop has a 512GB SSD and no room for an HDD. If you run out of space on your laptop, you may upgrade the SSD with a larger capacity. The picture comes to life on the IPS glass display panel. The panel reproduces colours accurately and has a wide viewing angle range. With a 1080p Full HD display, we expect excellent performance from the HP 14.
Surprisingly, the silver laptop's surface is mirror-like. It includes HDMI, USB 3.0, and a 3.5mm audio connector, among others. It features a microSD card slot. The HP 14's chiclet keyboard is backlit in white, giving it a premium look. It's stunning in the dark. Using this keyboard at night will not be an issue.
Key Features-
CPU: 2.1GHz AMD Ryzen 5 5500U
RAM: 8GB
Storage: 512GB SSD
GPU: AMD Radeon RX Vega 7
Display: 14-inch FHD (1920 x 1080)
Battery Life: Up to 6 hours
OS: Windows 10 Home
Read Also-Best Laptop Under 80000
2.The MSI Modern 15 is the best choice for working professionals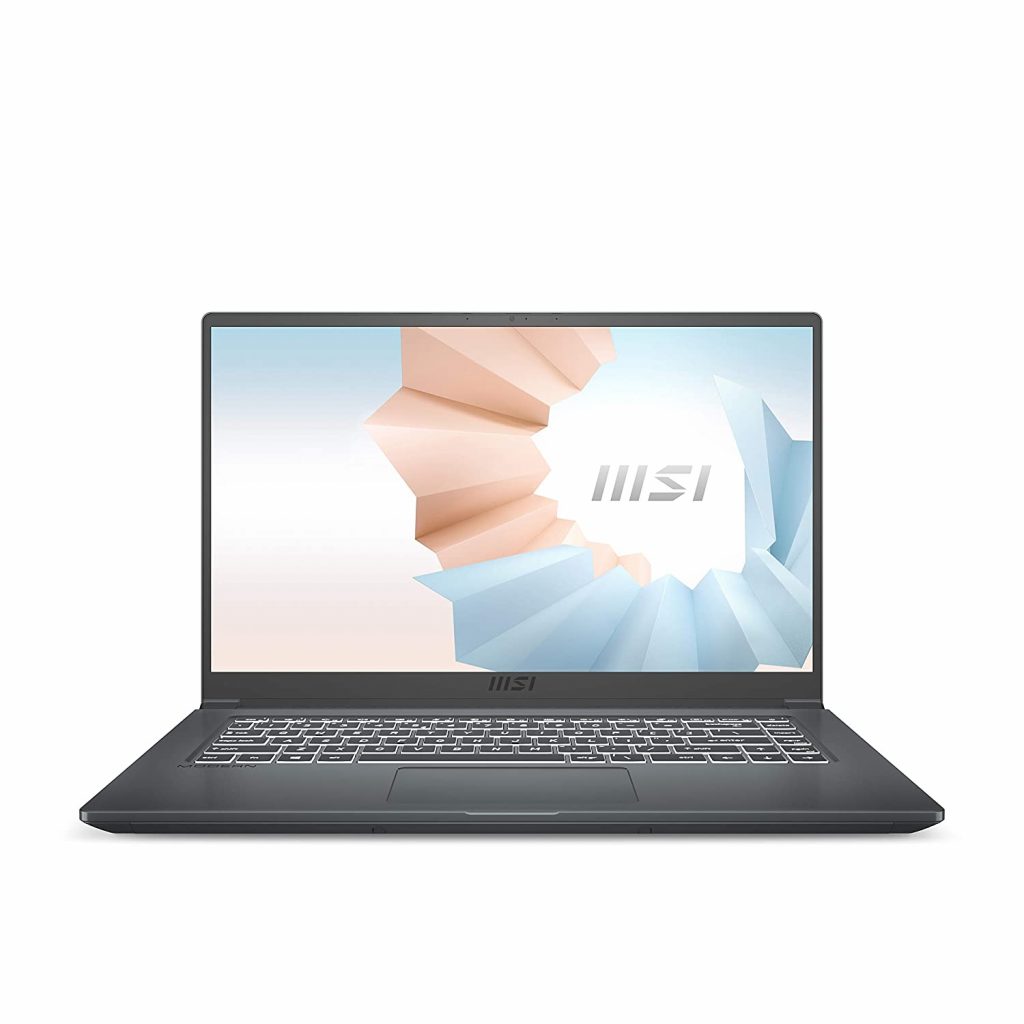 MSI, a Taiwanese IT company, is well-known for sponsoring electronic sports events. They make some of the finest gaming laptops available worldwide. However, the MSI Modern 15 is not a gaming laptop. It's more like a work of art or design. It has an AMD Ryzen 5-4500U CPU, which isn't the latest but is one of the best CPUs available for laptops priced between 50,000 and 55,000INR.
The laptop has 8GB RAM and a 512GB NVMe SSD, which is more than adequate for multitasking and storage. It can run 4-5 Chrome instances while still having enough RAM for other activities. The SSD's read and write speeds are excellent. This laptop can also create new material.
The MSI laptop has a 14-inch Full HD 1080p IPS display for comfortable movie watching. Amazing viewing angles. However, the webcam on this device is underwhelming. The laptop's design is fantastic. It is slim and weighs just 1.3 kg. The illuminated keyboard raises this device to a piece of beauty.
Opening the laptop with one finger, like with a MacBook, is enjoyable and straightforward. It also has a 9-hour battery life, which is impressive for a smartphone.
Key Features-
CPU: 2.3GHz AMD Ryzen 5 4500U
RAM: 8GB
Storage: 512GB SSD
GPU: AMD RX Vega 6
Display: 14-inch FHD (1920 x 1080)
Battery Life: Up to 9 hours
OS: Windows 10 Home
Read Also-Best Gaming Laptop Under 50000
3.The Mi Notebook Horizon Edition 14 is the best laptop for business.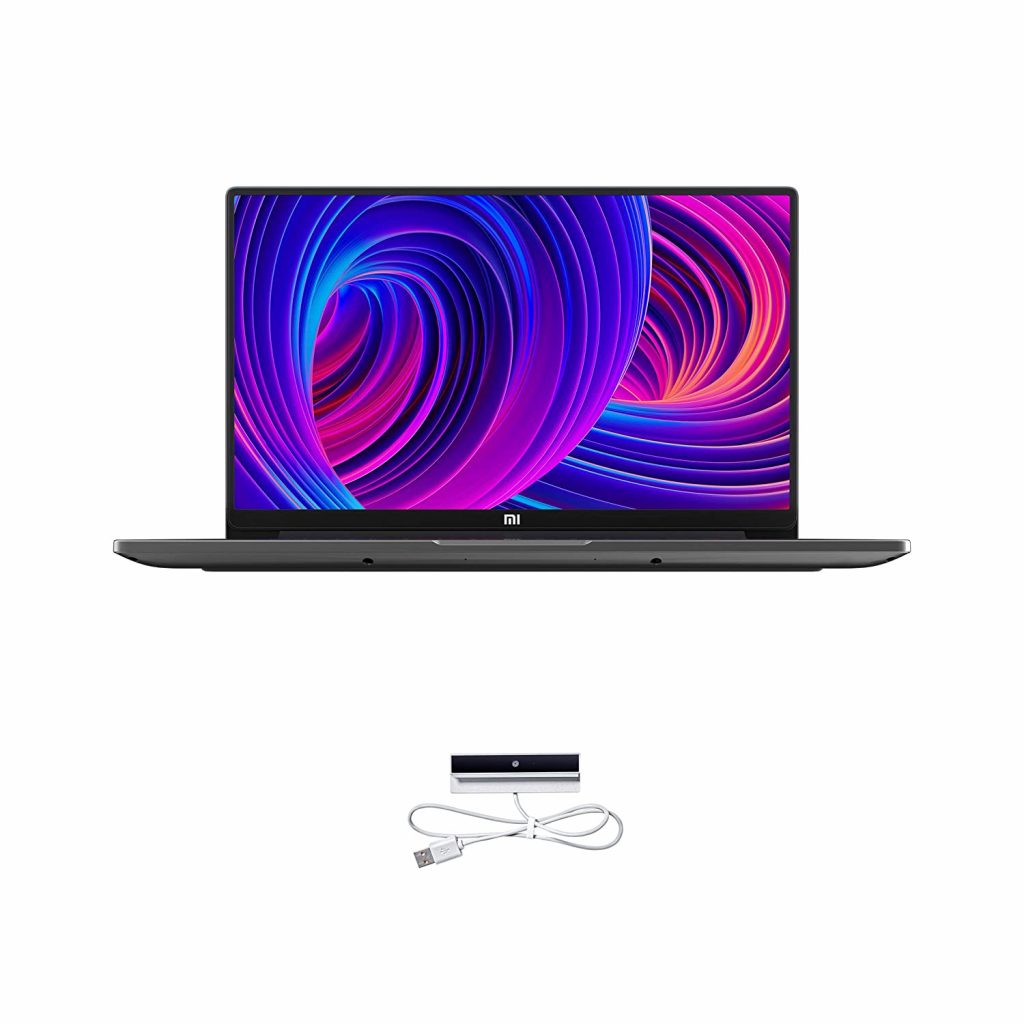 In addition to making waves in the smartphone industry, Xiaomi's Mi Notebooks brand is set to dominate the laptop sector. Here is a quick review of the Mi Notebook Horizon Edition 14 to help you decide what to do with it.
The device has an Intel Core i5-10210U CPU and a 2GB Nvidia GeForce MX350 GPU. The pair can run modern games at low settings except for poorly optimized games like Cyberpunk 2077 and Horizon Zero Dawn. However, many older games will very definitely be played. The device's performance is adequate for everyday tasks and light content creation.
The device has a 512GB SSD, which is enough for business. The only way to expand the storage area is via a micro SD card or an external HDD/SSD disc. It features 8GB of RAM, as the Mi Notebook Horizon Edition 14 does. The specs and storage are acceptable for the price (if not excellent).
The device has a beautiful 14-inch 1080p display with just 3-mm bezels. It's stunning and makes a fantastic fashion statement. This laptop comes with a 720p USB webcam that you may use anytime you need it. The device is lovely. It has a beautiful metallic shine. It weighs just 1.35 kg, making it one of the lightest notebooks in its class. You have access to all you need in terms of connectivity.
Key Features-
CPU: 1.6GHz Intel Core i5-10210U
RAM: 8GB
Storage: 512GB SSD
GPU: 2GB Nvidia GeForce MX350
Display: 14-inch FHD (1920 x 1080)
Battery Life: Up to 8.5 Hours
OS: Windows 10 Home
Read Also-Best Laptop under 1 Lakh
4.Asus VivoBook 14 (2021), Intel Core i5-1035G1 10th Gen
Asus has the next gadget on our list. It's a laptop for everyone. Let's see how it works in practice. The ASUS VivoBook 14's Intel Core i5-1035G1 is somewhat better than the Intel Core i5-10210U, though not by much. Their performance is excellent for daily use. This laptop has a 2GB Nvidia GeForce MX130. This GPU hardly improves graphics-intensive tasks over integrated graphics. In games, the MX130 outperforms the Vega 6 integrated graphics on the Ryzen 5-4500U.
1TB HDD + 256GB SSD = perfect performance and storage. You Don't have to worry about less storage of space again. With 8GB RAM, this laptop has enough memory and storage.
The VivoBook 14 has a 14-inch 1080p screen. It's not the finest, but it's not bad either. It features a built-in camera for video calls. The laptop is pretty plain. We'll let you determine whether the design is a hit or miss. It weighs 1.6 kg more than the Mi Notebook Horizon Edition 14 or the MSI Modern 14.
The Vivobook 14's keyboard isn't illuminated. We don't like chiclet keyboards either, but you have to accept them on a 14-inch tablet. It is easy to log in using a fingerprint scanner.
Key Features-
CPU: 1.2GHz Intel Core i5-1035G1
RAM: 8GB
Storage: 256GB SSD + 1TB HDD
GPU: 2GB Nvidia GeForce MX130
Display: 14-inch FHD (1920 x 1080)
Battery Life: Up to 5 Hours
OS: Windows 10 Home
Read Also-Best Laptops Under 30000
5.Dell Inspiron 3501 15.6 inch(39.6 cm) FHD Display Laptop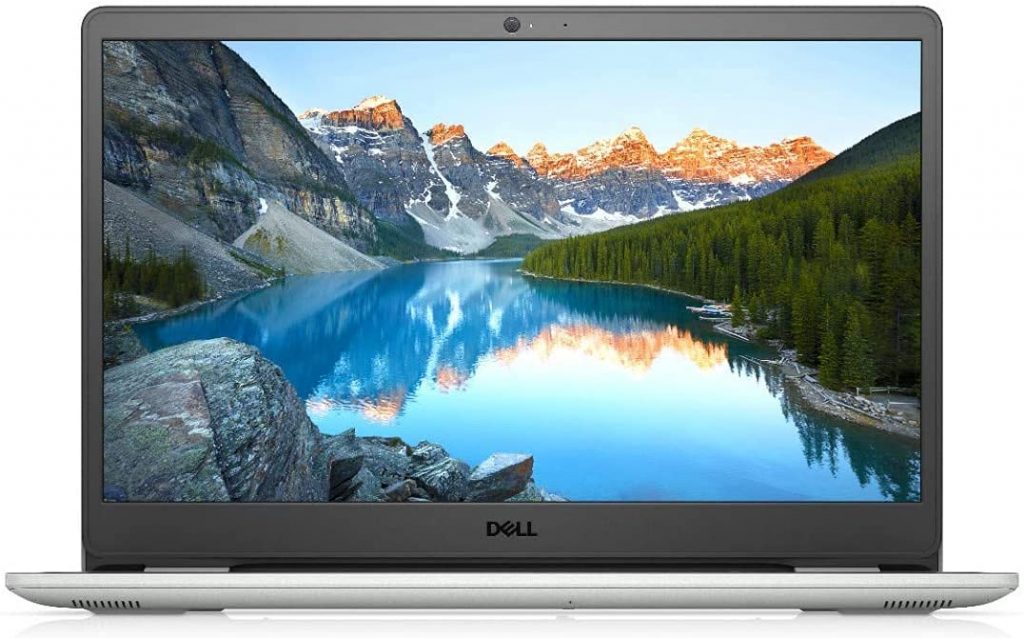 When we think of laptops, we automatically think of Dell. The Dell Inspiron 3501 is a reliable and sturdy notebook.
This laptop's performance is likely the weakest on the list. It's the only laptop with an Intel Core i3-1005G1. This 51,000 INR laptop operates like a 45,000 INR gadget.
However, this laptop has one plus point, which is its ample storage. You get a 256GB SSD and a 1 TB HDD. It features 8GB RAM.
With a 15.6-inch full HD 1080p IPS display, viewing movies and videos is a pleasure.
Apart from that, there isn't much to say about this laptop. Other features like camera, wifi connection, and port availability are precisely what you require.
The Inspiron 3501 keyboard isn't illuminated. It shouldn't surprise you since it's simply Dell being Dell.
Buying an i3 laptop for above 50,000 INR is unnecessary unless you browse the internet, read emails, and edit documents. True, this laptop is from a well-known brand, but it isn't always enough.
Key Features-
CPU: 1.2GHz Intel Core i3-1005G1
RAM: 8GB
Storage: 256GB SSD + 1TB HDD
GPU: Intel HD Graphics
Display: 15.6-inch FHD (1920 x 1080)
Battery Life: Up to 6.5 Hours
OS: Windows 10 Home
Guide for Buyers
You cannot just go into a store and buy a laptop that the vendor offers to you without first knowing the benefits and drawbacks. So here are some things to think about before purchasing a laptop for yourself.
● Purpose of Purchasing: It is essential to identify the primary reason for purchasing the laptop. What is the purpose of using this laptop for most of the time? Is it intended to be seen casually? Are you a student, right? Are you always on the go? If you love to play games on your laptop, here is the place to be. Etc., Etc.,. If you've decided on a scenario, you may go to the following section, which is the laptop requirements.
● Processor: Starting with a CPU, the previous general i5 processor is more than enough for the casual laptop user if all you need to do is surf the web, view movies, and run light applications. If you're a student who wants to play a few games, a new Intel Core i5 CPU from the 10th generation will easily allow you to do so while still working with more demanding programs. You may use the list above to choose the best i5 laptop for you.
● RAM: Regardless of the laptop you choose, at least 4 GB of RAM is required. This is ideal for running several programs at the same time, as well as opening multiple tabs for your account without crashing your desktop. If you want to play or edit from the beginning, 8GB of RAM is ideal.
● Display: Smaller laptops usually have a resolution of 1368×768. This is suitable for casual usage. You should preferably have a resolution of at least 1920×1080, which is full HD. Depending on your tastes, you may go higher from here. There are several 4K laptops on the market, but they are all battery drainers usually linked.
● Storage: If you require a lot of storage space, you should choose a high-capacity HDD laptop. If you're looking for speed, an SSD is a way to go. Particular laptops have M.2 or NVMe SSD compatibility to improve the read and write speeds.
● Battery: This is important, primarily if you use a laptop without charging for an extended period. This is a paramount concern for individuals who drive often. Low-power laptops and ultrabooks without discrete GPUs are the best in this category since they provide an easy-to-find power source for at least eight hours of battery life.
Conclusion
So there you have it: the top ten best laptops in India are under 55k. All of these laptops are excellent, and you may choose any of them based on your requirements and price. You must be careful in that pricing range since each manufacturer emphasizes certain features over others to keep prices down. Some may provide a strong CPU at a low cost but skimp on build quality. Others may choose a sleek, sturdy chassis over a fresh new processor. It is all about striking the right balance for your requirements.
Frequently Asked Questions
Can I play games on computers under 53,000 INR?
Yes and no. It depends on the laptop. Most modern games perform at 45-60 FPS on medium or modified computer settings with 2-3GB dedicated graphics. On low settings, other laptops with AMD Ryzen APUs and Intel integrated GPUs can barely achieve 30 FPS.
Can I use 55k laptops for work, coding, content creation, etc.?
Almost no apps won't run on these smartphones. You may encounter latency or occasional freezes while using intensive IDEs, simulation, and design applications. Apart from that, the apps are always helpful.
How long will a laptop under 55,000 prices last?
These laptops should be able to run all new software over the next 3-4 years. In terms of physical endurance, laptops from Dell and HP will outlast those from Asus or Acer. Regardless, all computers are excellent and may last 3-4 years if used properly.
Why are SSDs so vital now?
SSDs don't have motors or moving components like HDDs. This is why they are so much faster than HDDs. A laptop with an SSD will boot up quickly and run applications fast. So an SSD laptop is a necessity. SSDs are expensive but well worth it. If yours lacks one, consider getting one.
What else do I need to purchase with a new laptop?
An external storage drive and perhaps some stickers for your laptop can also be purchased with a mouse and keyboard.
Related Post-
---