Are you bored of Gaming on Xbox or Playstation? Want to try something new in gaming journey? Gaming Laptops are the best option available in the market. If you wish to have unique gaming experience or already love to play on Gaming Laptops, this blog will help you. In this blog, we will go through the Best Gaming Laptop Under 50000 INR.
Yes, You read it right. Without a doubt, You can get a good gaming laptop under 50000. But to do that you need to have proper research. Also, it would be best if you analyze the various factors before buying gaming laptops.
Thus, our blog will help you in buying the best gaming laptop by highlighting their key features. Please go through each option, and you will be able to decide for yourself. Let us start.
best gaming laptop under 50000 Rs in India
1.Lenovo Ideapad 330 Intel Core i5 8th Gen 15.6-inch Laptop
Key Features
---
Intel Core i5 supporting 8th Gen.
Up to 8 hours of battery.
Easy to Carry as weight is only 2.2 kg
HD webcam.
Built-in dual speakers.
Windows 10.
4 GB Graphics memory.
NVIDIA Geforce GTX 1050 GPU.
1 TB HDD.
If you're a college student, you will love this laptop. It is the best option for students as it has a casual design. You can play games with its high-performance powers, and you can also work for your assignments. The pre-installed Windows 10 makes you more productive. Also, its well-designed structure gives you a smooth experience and premium look.
2.Acer Nitro 5 AN515-54 15.6-inch Laptop
Key Features
---
8 Gb DDR4 Ram.
1 TB HDD.
Windows 10 Home.
Battery Back up to 7 hours.
HD webcam.
15.6 Inch Display.
Weight 2.7 kg.
Ports available: 2 USB 2.0, 1 USB 3.0, and 1 USB 3.1 ports.
HDMI and SD card reader.
Solid Design
It is one of the best option available in the market of Gaming Laptops. The laptop has a unique design for gaming purposes. The model has Red and Black composition. The company has also given full attention to heat offers which you may encounter on other gaming laptops. It has an excellent heat dissipation system. The laptop doesn't heat up even after a prolonged gaming session. So let us look into the Key Specs of this amazing gaming laptop.
3. ASUS VivoBook Gaming 15.6-inch Laptop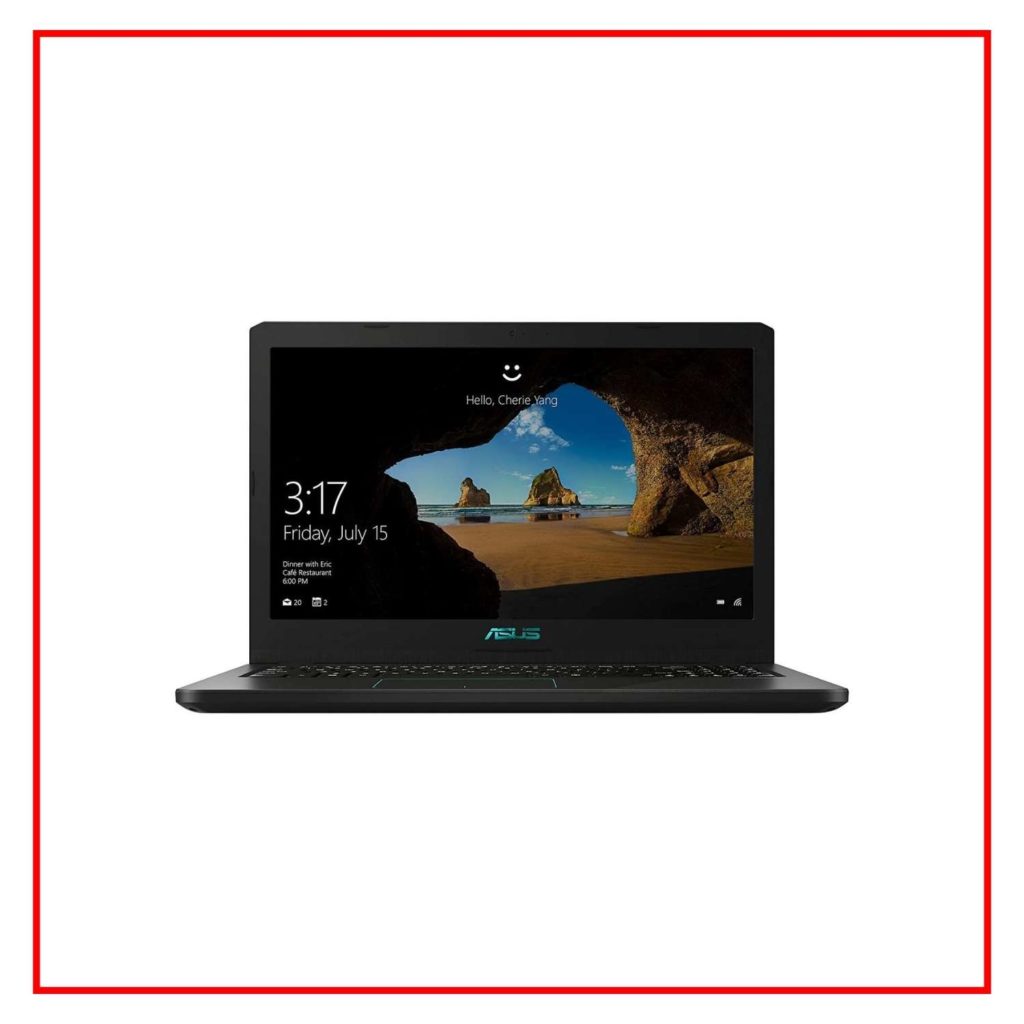 Key Features
---
8 GB Ram.
Battery up to 4 hours.
Weight 1.9 Kg.
Windows 10 Home 64 Bit.
HD webcam.
Quad-Core R5-2500U Processor.
15.6 Inch LED Display.
Full HD display with Anti-glare features.
1 TB HDD
Another laptop in our list which perfectly fits for professionals, students and gamers. It has an elegant style which attracts lots of customers. The plastic made design has high durability. Thus, it is usable for daily tasks too. Also, it supports fast charging that can charge your laptop up to 60 per cent under an hour. This laptop is a must-buy for the students out there who use laptops for various purposes. So now let us look into the key features of the ASUS F570.
4. HP Pavilion 15-EC
Key Features
---
AMD Ryzen 5 Processor.
256 GB SSD.
1 TB HDD.
Hybrid Storage.
8 GB DD4 Ram.
NVIDIA GTX 1650 4 GB Graphics.
Windows 10 Home.
Fast Charging Batteries, USB Type C.
FHD Display.
HD webcam, WIFI 5.
Bluetooth 5.
Weight 1.98 Kg.
As we all know, HP has its brand value in many other products; it is also one of the best companies developing gaming laptops. This gaming laptop is very much impressive in its design and performance. If you are the one who trusts brand more than anything, you should surely go for this. It also has a uniquely designed cooling system that works on two fans. Moreover, the design has a full rear corner vent allowing air to cross. This feature optimizes overall battery duration, enabling you to play for long hours. That's not where HP Pavilion 15- EC stops. Read below for more features.
5. ASUS TUF Gaming FX705DT-AU092T 17.3″ FHD Laptop
Key Features
---
Weight 2.2 Kg.
8 GB Ram,1 TB Storage.
AMD Ryzen 5 2500U.
Clock speed about 2 GHz with Turbo Boost Upto 3.6 GHz.
Battery up to 4 hours.
USB 3.1 Type C, HDMI, SD card.
WIFI Connectivity, Bluetooth and HD Webcam.
Display of 15.6 inches with Full HD LED Backlit Anti-glare Display 1920 x 1080.
Hyper Cool Techonolgy.
Authentic 7.1-Channel Surround Sound
It is another ASUS branded Gaming Laptop. Just like other gaming laptops in our list, this one is also the best option available. This laptop is the best combination of gaming and professional style. This design is unique and suitable for many users. The design also helps in boosting performance and enhancing battery backup. The design offers air vents in the base section. It helps the laptop to stay cool even after heavy gaming usage. The screen is anti-glare, which allows you to play games in low lightroom. Now, its time to look in other features which ASUS TUF FX505DY-BQ002T provides.
Conclusion
These are the best-analyzed list as per current options in the market. These laptops are the feature- enriched devices at affordable prices. You must buy at least one of this at the present moment. These laptops have features which are not only helpful for students but can also be used by professionals. That's why one can purchase these laptops without any doubt.
Moreover, Amazon also provides various offers at these gaming laptops. So, you must check them out as soon as possible.