Best gaming headphones under 4000-Are you searching for high-quality gaming headsets? Before you buy one, there are some things that you should consider. It must be of the highest sound quality, have good comfort, and be affordable. You've come to the right place if you are looking for gaming headphones to enhance your gaming experience.
 You already know that laptops have basic audio sound, whether gaming laptops or simple laptops used for work or classes online. This article will discuss the top gaming headphones under 4000 Rs. This article will help you find the best gaming headphones. It could meet all your needs. Let's start with this list.
Best Gaming Headphones Under 4000 Rupees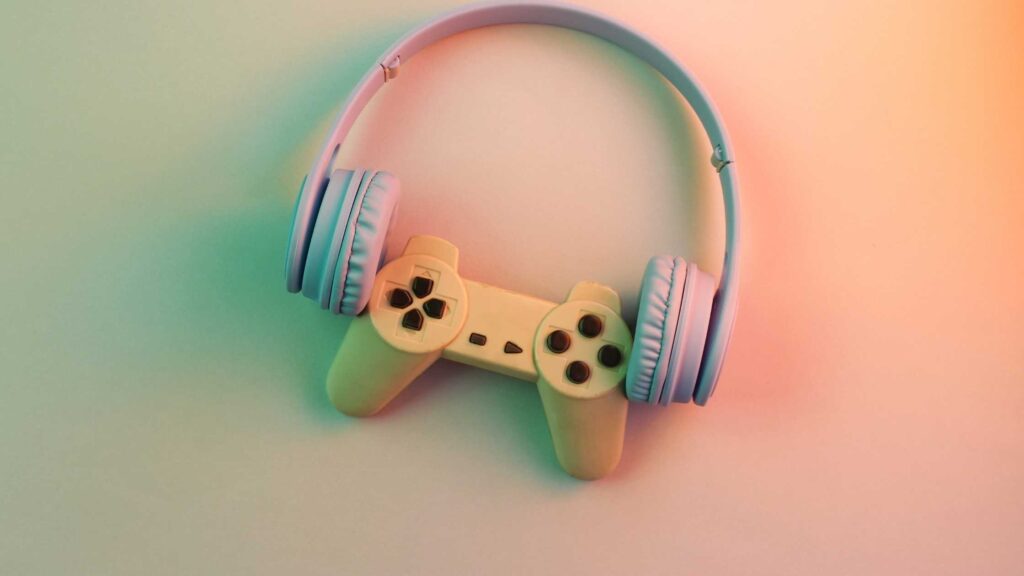 JBL Quantum 200 Gaming Headset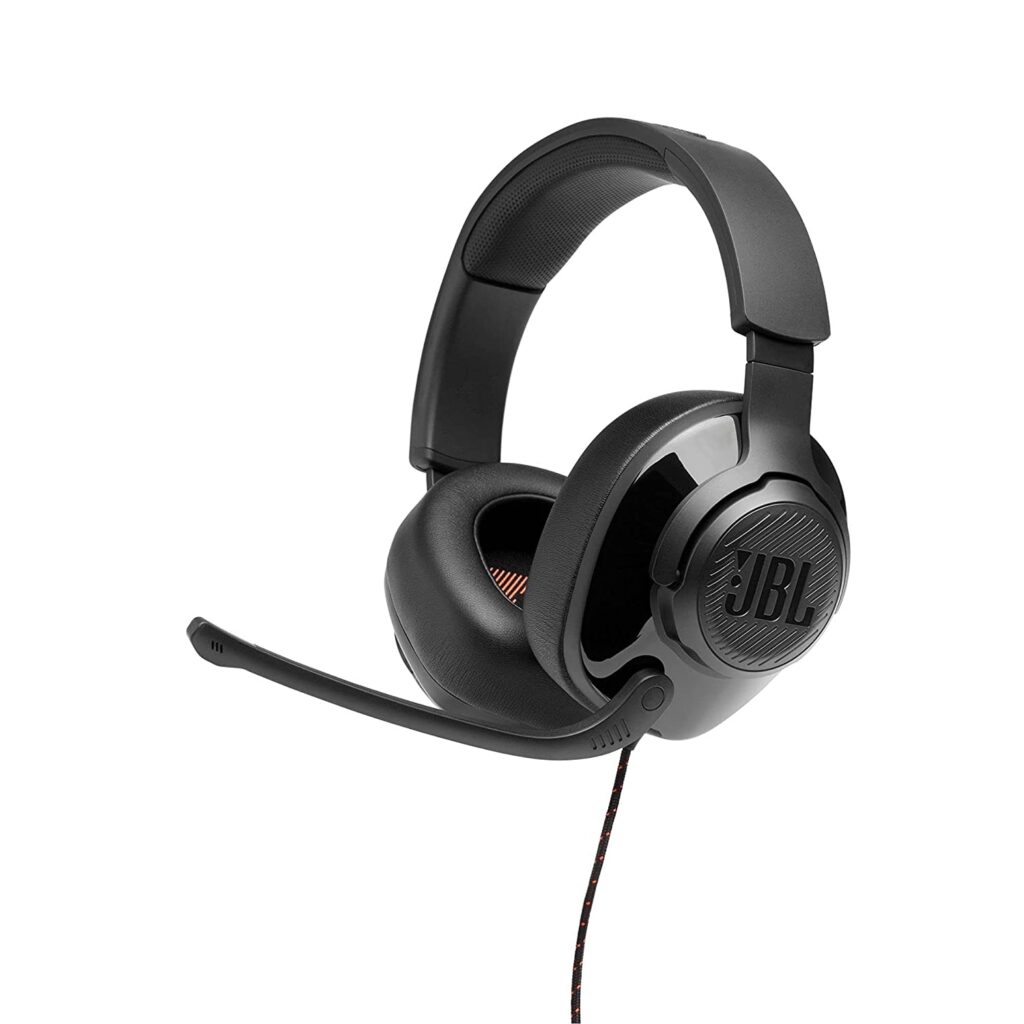 ---
JBL is well-known for its high-quality audio. Quantum 200 gaming headphones are available in black with a premium build quality. It is a lightweight headphone with 245 grams.JBL's memory foam cushioning is more comfortable for your ears and durable.
The 50mm drivers deliver a distinctive sound that will make you feel every footstep and shot. The adjustable mic automatically switches on and off. Compatible with PC gaming, Xbox and PlayStation, Mobile, and Mac.
The new Quantum 300 is identical to the Quantum 400, but you will notice a difference in the sound quality and design.
Read Also-Best Gaming Headphones Under 5000 
HyperX Cloud Stinger Gaming headphones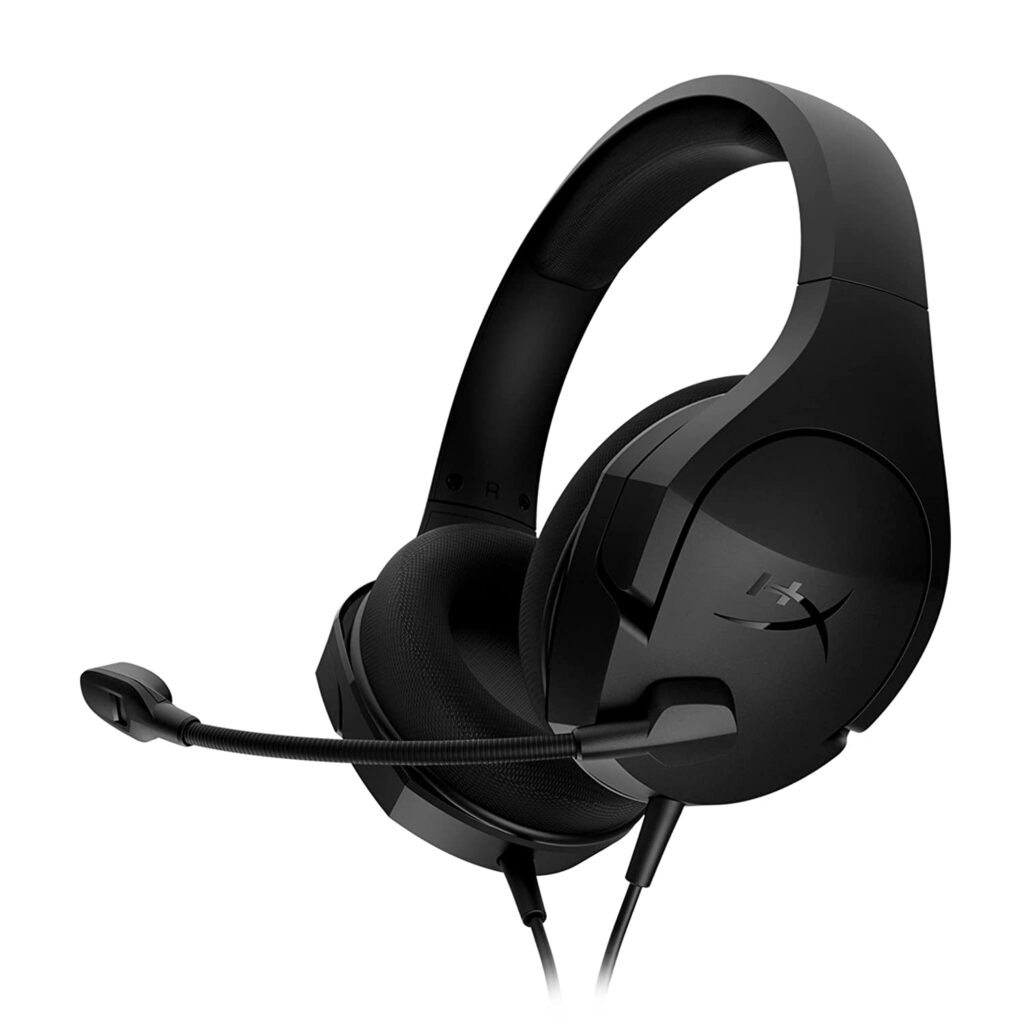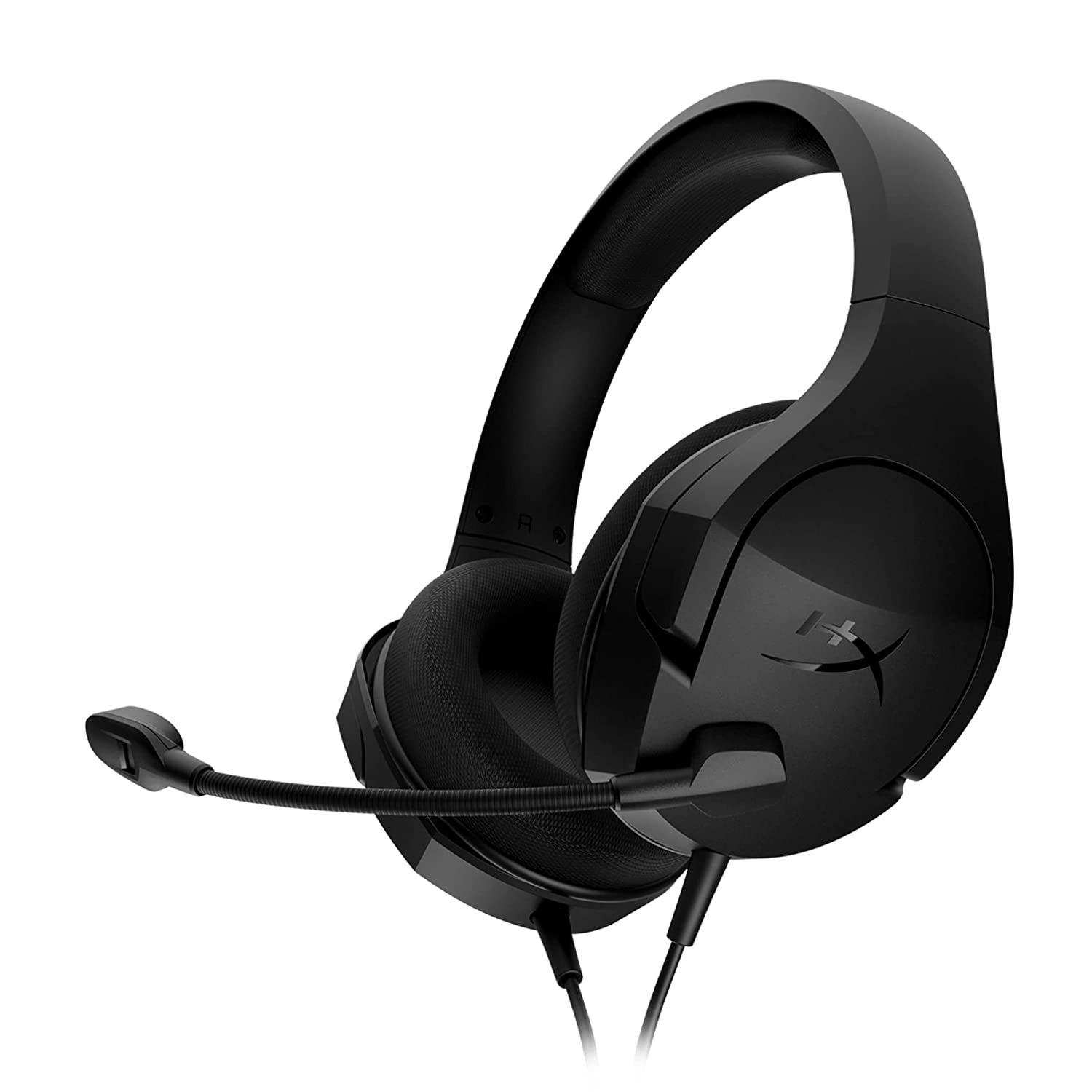 ---
The HyperX cloud stinger gaming headphones are available in black. These headphones are fabulous for gamers. These headphones are very stylish. The ear cups have a red logo. Ear Cups can rotate 90 degrees and adjust around your neck for comfort. Ear cups are made of foam cushioning, not fabric. This provides comfort for your ears.
These headphones feature 50mm, drivers with a frequency response of 18Hz-23,000Hz. You can hear gunshots and background music clearly through the headphones' sound. The ear cup has an intuitive volume control. HyperX can be used with both PCs and PS4s. The cable is 1.3m long.
Key features
Very light headphones (275g)
50mm drivers for audio precision
Signature Memory Foam
Intuitive volume control
Noise-Cancellation Feature
It's multiplatform compatible
Read Also-Best Wireless Headphones Under 3000 
Cosmic Byte Equinox Europe 7.1 Gaming Wired Headset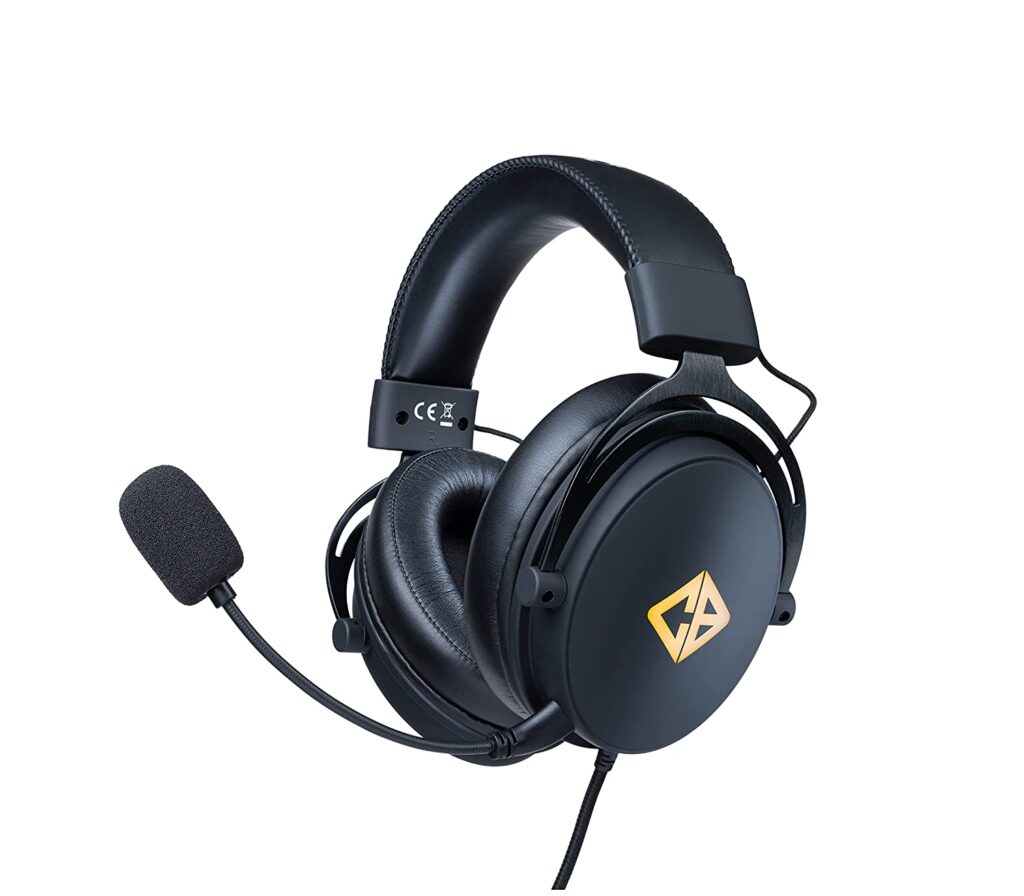 ---
The Cosmic Byte Equinox Europa USB Dual Driver Gaming Wired headset is robust and durable. This headset features an ergonomically-designed headband that can be adjusted by the user. And cushioned ear cups for maximum comfort even during prolonged gaming sessions. They are also lightweight and portable.
When it comes to sound quality, you won't be able to express your happiness in words. Dual drivers allow for HD audio quality and surround sound effects can be achieved with an equalizer.
The microphone's audio input features include an Environmental Noise Cancelling microphone that cancels background noises to ensure your speech is captured perfectly. The fantastic Spectra RGB Software Controlled LED Lighting will make your headset look great while you are gaming. The LED glows in different colors based on sound effects.
Key Features:
Dual Driver
7.1 Channel Virtual Surround Sound
Spectra RGB LED
On-Cable Controller
A headband that can be adjusted automatically
Flexible Microphone
Braided Cable
Asus TUF Gaming H3 Gaming Headphones
---
The Asus TUF Gaming H3 Gaming headset is made so that comfort will not be compromised. These headphones offer a high level of comfort for gamers and long listening sessions.
The headphones have a boom microphone that can be used in unidirectional directions and buttons to control volume and mute. These wired headphones can be used with PCs, MacBooks, PS4, Nintendo Switch, and Xbox One.
These gaming headphones feature a sealed chamber design and 50mm drivers that provide a rich, immersive audio experience.
The Asus TUF Gaming H3 Gaming Headset is an excellent choice for gamers looking to purchase gaming headphones under 4000 rupees. It has a lightweight design, comfort, durability, and superb sound quality.
GW SADES SA902 Gaming Headphones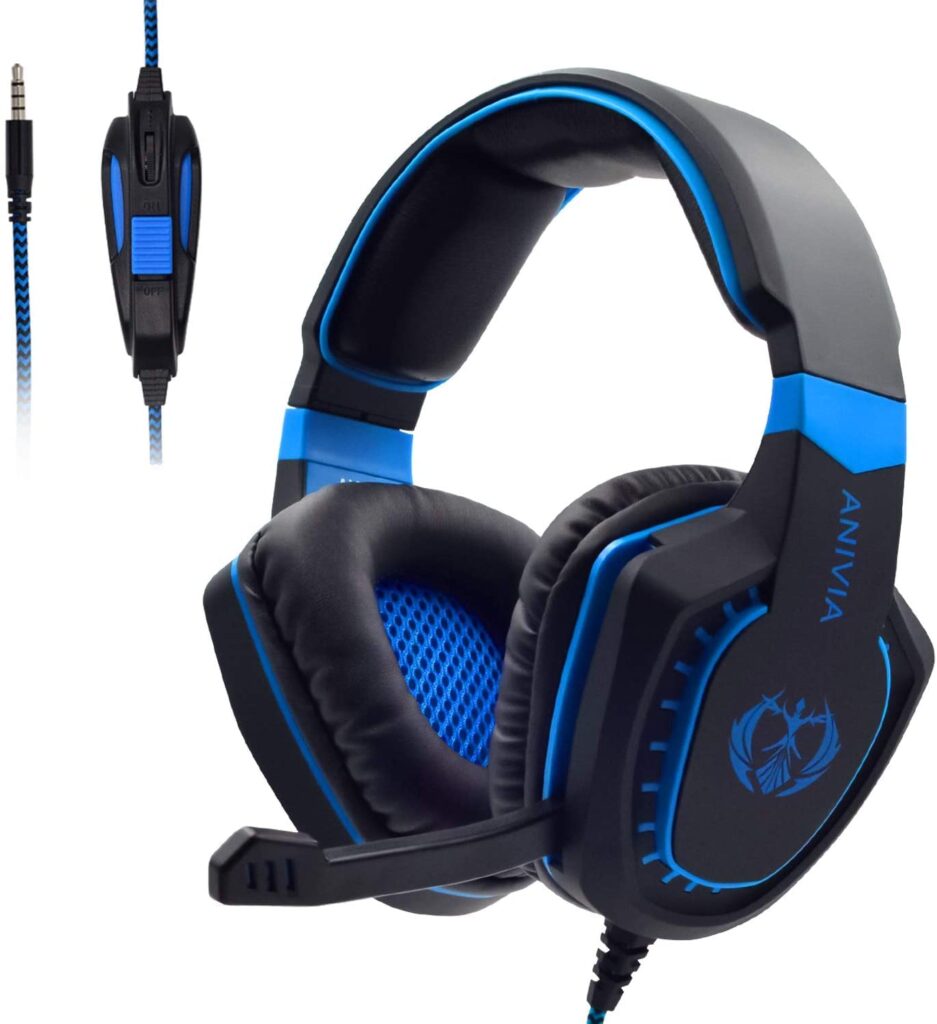 The GW SADES SA902 gaming headphones have the most variety of features, including LED lighting, drivers, and more. The headphones are available in a white or blue color combination. This headset's shape is not circular, which makes it different from other headphones. It is compatible with multiple platforms such as laptops, PCs, PS4, and others.
GW SADES has led lighting that gives you cool effects when you play games. This headset has excellent audio.
The company claims it has strong bass and isolation, which will allow you to focus on gaming. The headset also includes a durable, sensitive microphone and noise reduction functions. The call function transmits voices very well.
key features
White color option
LED Lighting
Long wire
High Sensitive Microphone
Compatible with multiple platforms
HyperX Cloud Stinger Core – Gaming Headset
This headset is the perfect entry-level headset for console gamers looking for the best sound quality. Cloud Stinger core has all the features that console gamers want, including sound quality, comfortability, and reliability. The 40mm drivers are directional, making it more immersive. The cable of this gaming headset has audio controls.
Redgear Cosmo 7.1 USB Wired Gaming Headset
---
Redgear cosmo7.1 has an immersive, built-in noise cancellation mic that provides stable and quick communication. This model also features 7.1 surround sound hardware for an authentic audio experience. The memory foam provides a luxurious feeling and noise isolation feature. The adjustable split headband reduces pressure and offers comfort for long gaming sessions. The RGB LED Light is also included on the ear cups and over the tip, giving you a stylish look.
EKSA E900 Pro Gaming Headphones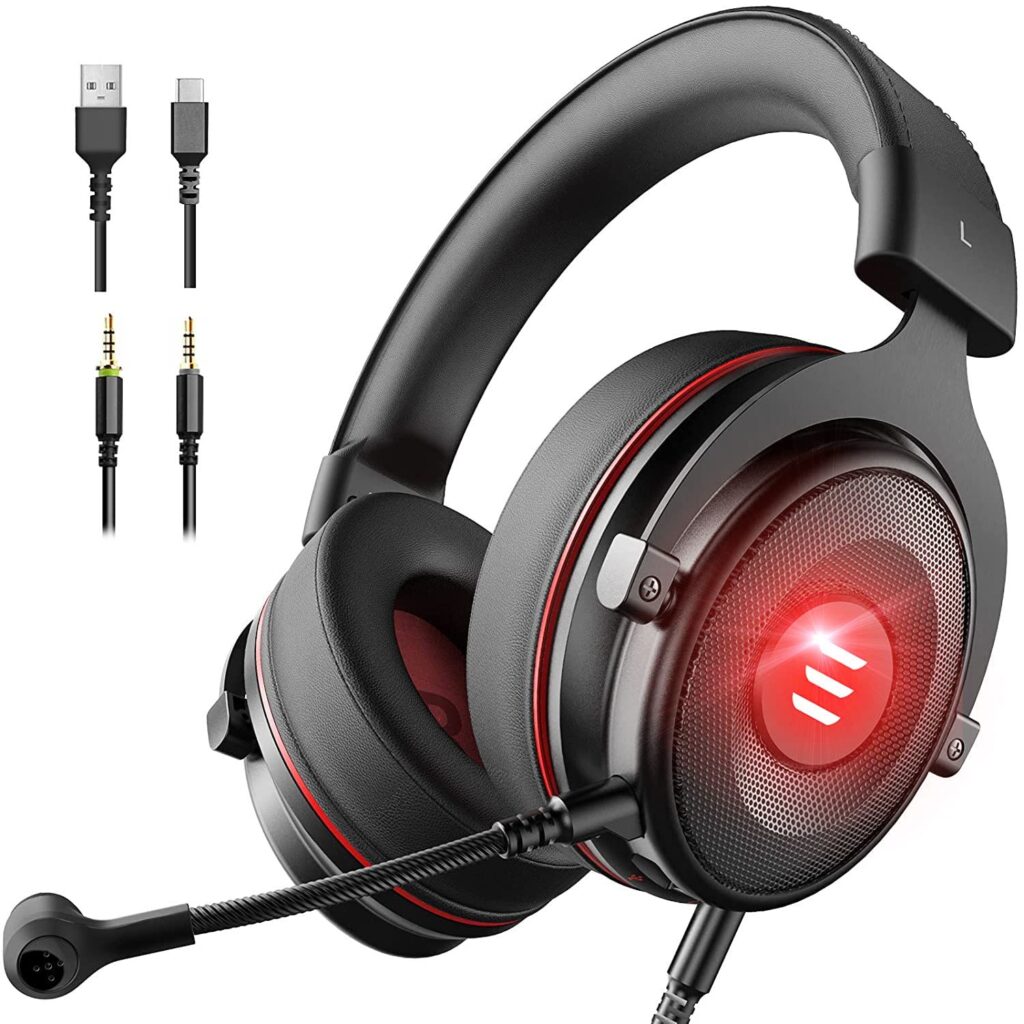 ---
EKSA E900 Pro Gaming headphones are available in black or blue and feature 7.1 surround sound. These headphones are very lightweight at 300g. This is an under-the-ear earphone that costs less than 4000 rupees.
EKSA comes with a USB and 3.5mm detachable cable. This will allow you to plug in your Xbox, PS4, tablet, or smartphone as well as Mac and PCs. The headphones' headband and ear cups are made of soft cushioning. They are comfortable and will fit most heads.
You will find the following: a volume wheel and a volume knob, an unmute button, a USB port, a 3.1mm aux, and a mutes/unmute button on the left side of the ear cup. It also comes with a mic, allowing you to communicate with your team members while playing games.
It has a 50mm dynamic driver, which provides a 20Hz-20KHz frequency band.
End Notes
A top-of-the-line Gaming Headset can enhance your gaming experience. Regular headsets may provide some basic game sounds, but fabulous gaming headphones highlight essential sounds gamers use to make decisions. It would help if you had a noise-canceling option for your microphone so that you don't disturb or cause communication problems between teammates.