No matter how expensive your phone's hardware is, if your phone doesn't provide a stable software experience, your overall smartphone experience will be poor.
I often see people talk about phone cameras, displays, batteries, design, etc., but they don't care about the actual thing which is software. Even smartphone sellers skip this part. But it's very important to know everything about Android's skin, or UI.
If you use different brands of smartphones, you might know that every individual brand's user interface, layout, UI animation, interface design, home screen design, and icon pack are different.
We all know that Google develops or owns the Android operating system, but smartphone brands have to customise this software for their smartphones; otherwise, it will not be able to extract the main power of the hardware.
Good software can strongly bring the main power.
So, in today's article, we are going to know everything about Android skin, software, UI, or ux, and which UI is best for you.
If you are thinking of buying a new phone, you should know about it, including the hardware.
What Is an Android Skin?
Before we jump into the skin, we need to know, in short, what Android is.
Android is a software that was developed for smartphones, and Google owns this software. Being that it is an open-source OS, anyone can customize it to whatever he or the smartphone brand wants.
As I said earlier, smartphone brands customize this stock and raw software, not only to give better performance but also to keep it differentiated from other brands. And this is the main reason why every individual brand's smartphone UI is different from each others.
Simply put, a "custom skin is a customized version of stock Android (the original operating system). Smartphone brands put an extra layer over this software to add extra features like app closing and opening animations, extra security, and many more.
Everything you see on your mobile screen—icon packs, home screen design, brand-own apps, and features—is all included in the UI.
For example, Samsung's One UI and Xiaomi's MIUI are popular Android skins that offer a different user experience than the stock Android UI found on devices like Google's Pixel line.
There are many more Android companies, so their features and names are different. Below, we will discuss in detail some of the top and best UIs.
Can we change the UI of Android?
It depends on you and your smartphone; if you have bought a phone with customizable software like Samsung, Xiaomi, or Oppo, you can change your UI without downloading any third-party applications or custom ROMs. But still, every UI has its own advantages and disadvantages.
Suppose you want to add Xiaomi-exclusive features to your Samsung or any other brand of phone. You won't be able to do this because it's Xiaomi-exclusive.
For example, I have a Xiaomi phone, and I use its IR Bluster features, which are extremely good. But if I want to use the same features on my Samsung phone, I think I can't do that.
Except for the brand's own features, if you want to customize your UI more, you have to install a custom ROM. And that is quite a risky process, as there are few brands that allow custom ROMs on their phones. Such as OnePlus, Xiaomi, Realme, Asus, Nothing, and Motorola.
But Xiaomi is well known for its custom ROM support among all of them.
Don't worry, if you don't want to install custom ROM, there are numerous good applications on the Play Store, and with those applications, you can change your phone's icon pack, home screen layout, and notification panel, add your personal data, etc.
Top 5 Android skin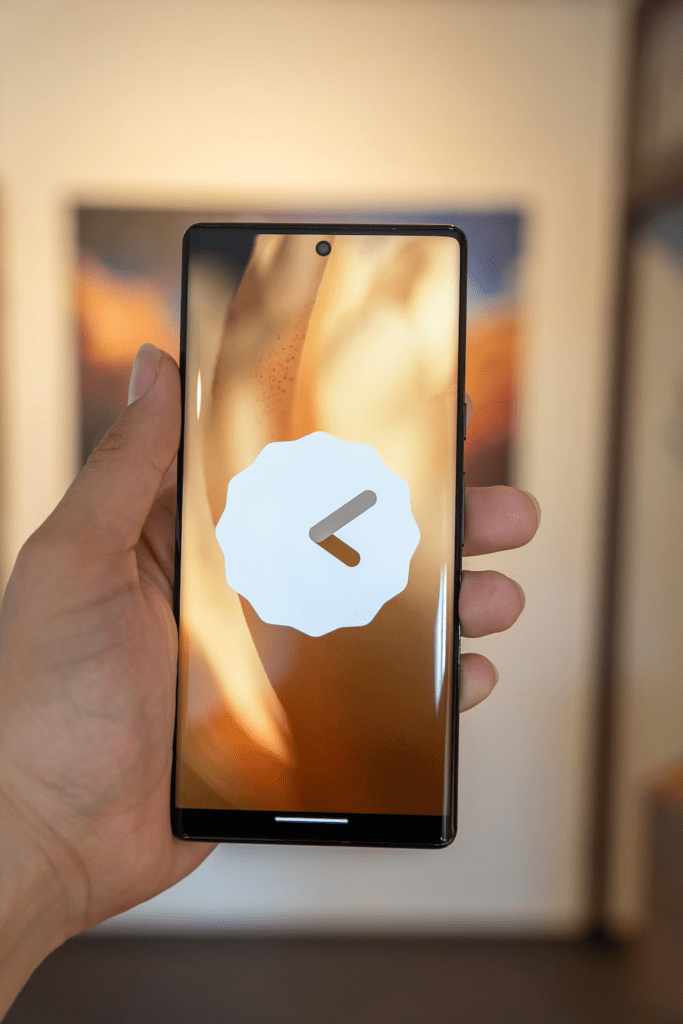 Samsung by One UI
Google by Pixel UI
OnePlus by oxigen os
Xiaomi by Miui
Motorola by My UX
There are numerous Android smartphone companies across the world. Not all brands provide custom skins or stock Android. As I mentioned earlier, Xiaomi's Miui is known for its customizable software and Android's iOS, while Motorola is known for its clean stock Android.
there isn't any specific UI, which is good. A poor, unstable, lagging, and boring user interface can be good and useful for someone. I have a friend who likes Infinix's "X OS".
If you know something about smartphones and software, you may know that Infinix UI isn't good at all. Below, I have listed some of the best Android skins on the market.
Read Also-Best Graphics Card under 5000
Samsung by one UI
Samsung is the most popular smartphone manufacturer in the world. They introduced their first UI in 2018. Samsung uses this software for all their smartphones, including budget and flagship models. You might not know that one UI helped Samsung become the world's most popular and best-selling smartphone brand.
Since Samsung makes a budget, midrange, and flagship phones, each category's UI experience is different.
Did you know that "One UI" is one of the heaviest Android skins, like Miui?
Despite being heavy, it is clean, snappy, and colourful. You don't have to worry about its software; Samsung always provides one of the best and fastest software experiences.
Sometimes other brands, like Oppo, Google Pixel, Huawei, and even Apple, copy their features from their UI.
There are numerous features in this UI, but we have picked some of the best and most useful ones.
Key features
Knox security:
in today's era, privacy is the most expensive thing. But most people ignore it. They even don't know that a single click can destroy their life. But it's next to impossible to steal or hack data from the Knox security folder.
It is a hardware- and software-based extra-layer secure folder. It means if you have any one UI smartphone, you'll get an extra folder where you can store all your data. You can access all the applications privately from your Knox folder.
So, It can be said that one UI is the most secure UI.
One-handed mode:
Smartphone brands have recently been making smartphones with larger screens, making it difficult to use the phone with one hand.
By enabling this mode, your UI will shrink to one side of the corner. As a result, it will be easier to navigate with one hand.
Voice focus mode:
When we call someone from a crowded place, it becomes difficult to hear from that crowded place. So, Samsung introduced this voice focus mode to solve this problem.
You can activate this feature whenever you want your voice to be transmitted clearly. This will filter your voice, and the listener will notice a drastic change.
Stacked widgets:
Another interesting feature is stacked widgets. You can add some cool widgets to your Google search widget.
The steps to creating this widget
1. First, tap the Google search widgets.
2. Then click the "create stacked option."
Text extraction:
Typing text or numbers in an emergency situation is annoying. But you can solve this problem by clicking on this feature.
Basically, you need to open the camera and aim it where your text or number is written. Then you will find a symbol called extraction; click on it and copy the text.
Read Also-Best Gaming PC Under 50000
Google by Pixel UI
There is a myth that people think PixelUI is a stock Android. But it's not exactly stock Android; it's a modified UI. But still, It can be Said close to stock Android. Google introduced this software in 2016 with the Pixel XL.
Since Google is the owner of Android, whenever they launch a newer version of Android, they introduce that new software with Pixel phones. It means if you have a Pixel series phone, you will be the one who will be able to test the new features first, and they provide 3 years of major OS updates.
Google also provides hardware- and software-based security folders along with smooth animation, a modern look, etc. Below, I have discussed some of them.
Key features
Now Playing
What happens when we go to an event or party and hear some great songs and music but don't know the name of the song or the artist? We try to find out some lyrics to the song and type them on YouTube. So for this reason, Google has made our process very easy by implementing this feature.
If you have a Pixel phone, you just have to enable "now playing" options from the settings app, and as a result,
Whenever there is music playing around your phone, your phone will detect that song and show it on your lock screen. You can even play that music without the internet.
Live caption
Sometimes when we watch regional content, there are not always subtitles available, so we have to face the irritation. But this UI provides live caption features. Not only does this feature generate captions on YouTube, but it can also generate captions on other platforms.
Car crash detector
This is the best feature. This is the only feature that can save your life. This actually works, and it saved some people's lives. You just have to enable this feature in your phone's settings.
But do you want to know how it works? Suppose you're driving a car and suddenly you meet an accident.
At that point, your phone will assume you've been in an accident with a crash sound, then your phone will automatically vibrate, call an emergency number, and automatically send your exact location.
Unblour photos
Sometimes it happens that our handshakes accidentally while taking a photo, which makes the photo blurry. but those photos can be enhanced or sharpened by this feature. This option helps you make clear photos from blurry photos.
And even if you have any old photos that are too unclear or lack details, you can still improve them a lot with this feature.
Cleanup pictures
This UI provides a feature called "Remove People in the Background" This means that if you have an image that contains some unwanted wires, objects, cars, and people, You can remove those unwanted subjects and objects from your photos with a single click.
OnePlus by Oxygen os
I am not including Coloros or realme ui in this list because both are similar to Oxygen os.
Oxygen OS had been the favourite UI for tech enthusiasts for a few years. They used to provide a close-to-stock experience, and even this was my favourite UI. At that time, OnePlus would only target the tech- enthusiastic.
But now they have officially announced they have merged with their parent company, Oppo, and they are primarily focusing on the masses.
Right now If you have any OnePlus, Oppo, or Realme phone, you'll clearly notice no major difference between these three brands' UIs. In fact, OnePlus's phone comes with a "colour OS" in China. But still, it's a favourite UI for many of you, and OnePlus slightly keeps this UI different from Oppo's "colour OS.".
Key features
Kid space
If you want to give your phone to your children, You want to know that Oxygen OS has a feature called Kids Space. where you will be able to add some specific application that you want on your home screen, and the app drawer won't be there.
So, your kids will only be able to access specific apps that you add.
Pixelate
Sometimes we need to send our screenshot to someone, but if there is a username, we have to edit or crop that part, but here OnePlus provides pixelate features. By clicking this option, the username will be automatically blurred.
Optimized night charging
Most of the phones that are being launched all have fast charging support, but the phone does not give much battery back due to charging quickly. This UI has optimized night charging mode, and if you turn on this feature on your phone and charge it at night, Your phone will be charged slowly, and as a result, you'll get better battery backup.
Aquamorphic design
Who doesn't want their phone to have stunning designs, colourful full fonts, widgets, and fast animations?
OnePlus provides all these features in their Oxygen OS, along with wallpaper colour picker mode, and if you enable this feature, it will change the notification panel colour and settings font colour according to the wallpaper.
Private Safe
Another feature that came from Oppo's OS to Oxygen OS is "private safe". This feature allows you to add your personal data, pictures, financial documents, etc. Be sure that if you add any documents from your gallery, that photo or video will no longer be in your gallery or any files. You'll only be able to access those photos or videos from your private safe folder.
Xiaomi by miui
Xiaomi is the third-largest smartphone company in the world. They are on their way to becoming the world's largest smartphone manufacturer.
Since they are popular manufacturers, it's obvious that their software, named "Miui," is also quite famous.
It's an open secret that they always want to be Android's iOS, so their skin (miui) is quite similar to iOS.
Although they do have some exclusive features, they are the only ones to introduce them first.
Miui doesn't look like a stock UI; it's more of a cartoonish, colourful, and heavy UI. Those who follow technology may know that tech enthusiasts criticize Xiaomi for their UI, which some people call meme UI instead of Miui.
But that doesn't mean their software is pathetic.
It works great on their premium phones because those phones have more powerful hardware. But it doesn't run fast on their budget phones due to its heavy UI.
Because those phones have midrange hardware, midrange hardware is unable to run that heavy software quickly.
Key features
Dual floating mode
Till now, we could open only one application with a floating window on other software, but Miui allows you to access two applications simultaneously. It is such a useful feature for me.
Lock screen features
Sometimes, in an emergency, we unlock our mobiles and spend a lot of time finding important apps.
In order to solve this, Xiaomi has introduced a feature in MIUI 14 where, if you swipe to the right side of your phone's lock screen, you will be shown your important apps. Then you tap on any required app and unlock it to go directly to your required app.
Text extract
This UI provides text extracts. This means you can copy any text from your Gallery app without using any third-party apps.
However, for this, you need to open your Gallery app and select the photo where something is written, then press that text. You will then see the "Copy" option, and by clicking on the Copy option, your text will be copied.
Background music
You can listen to music without turning on the screen in this UI.
But for this, you need to swipe up the sidebar, then you will see an option called background music," and by clicking on that option, your music will start playing in the background.
Pocket mode
Sometimes we keep our phone in the pocket while unlocked, but if the screen is accidentally touched from outside the pocket, then the phone works. So this pocket mode will solve this problem. If you keep your phone in your pocket while it's unlocked, it won't work.
Motorola by My UX
A big reason to buy Motorola's phone is its software. They provide a close-to-stock Android experience at a mid-range budget. Although my UX isn't as good as Oxygen OS or Pixel Ui.
The last skin on our list is "My UX." Moto gave this name (My UX) in 2020; before that, it had no official name.
My UX is close to stock Android, like Pixel UI. It was slightly modified from the original Android.
In general, stock Android is less heavy, so this UX is very smooth and fast. It provides fast animation, a stock icon pack, and a colourful stock home screen design.
We know, stock Android provides fewer features, but we have already seen that Pixel is also a stock Android, and they provide more features than my UX. Still, PixelUI is faster, smothered, and more polished than this one.
However, this may be because Motorola makes phones for the budget segment, so they have to cut costs and have fewer software engineers than other companies.
Everything is well, but Motorola doesn't provide updates timely. They only provide one major update; on the other hand, Samsung and Google provide 3 to 4 years or even 5 years.
Below, we have mentioned some cool features of My UX.
Key features
Lockdown mode
It often happens that when we are sleeping, someone can unlock our phone with our fingerprint or face.
But here in my UX, you will get rid of this problem. Moto provides a feature called Lockdown Mode, and by enabling this mode, no one will be able to unlock your phone, be it by fingerprint or face. Your phone will not unlock until you unlock it with your screen lock.
And the last thing: your message won't even show up on the lock screen.
Peek display
Moto doesn't offer AOD (always on display), but it does offer an exclusive feature called peek display, and for me, peek display is always better than AOD.
Suppose someone sends you a message. You can read, reply, mark as read, and dismiss those messages without unlocking your phone.
Gesture
My UX comes with some awesome handy gestures, and they will make your daily life so much easier. Suppose you can turn your flashlight on and off by chopping your phone twice; another is that you can open your camera app by twisting your phone twice, and if you twist your phone twice again, your front camera will open. Apart from these gestures, there are too many gestures in this UI; you will find those on your Moto app. Apart from these gestures, there are many more gestures in this UI, which you will find in the Moto app.
Media controls
Moto offers another shortcut feature, which is media control. While your phone is locked, you can go to the next and previous songs just by long-pressing the volume up and down buttons.
Ready for
As we know, Samsung offers "Samsung Desk" for their premium devices like the "A" series, "note" series, and "fan edition" series, but Moto also provides "ready-to" features that is similar to "Samsung Desk."
You can connect your phone to a PC, TV, laptop, or any monitor.
Is stock Android better than custom UI?
It depends on person to person; some people may like custom skins, while others may like stock Android. Both UIs have their own advantages and disadvantages.
Advantages of Custom UI
scope to customize the UI
Opportunity to change icons
Handy gestures and shortcuts
and last but not least, available in every price range.
Disadvantages
It often lags because it's heavy.
Updates aren't provided on time.
Advantages of stock Android
It is fast and snappy because it is lightweight.
Better battery backup and Ram management
Updates are provided on time.
The chances of lag are very low compared to custom UIs.
Provides a professional look and feel
Smooth animation and scrolling experience
More secure than custom skin
No ads problem and blotware
Disadvantages of stock Android
Sometimes the app crashes. Although it's much rarer than a custom skin.
Themes and icons cannot be changed.
No handy gestures and shortcuts
You can see that stock Android provides a great user experience; on the other hand, a custom UI provides more features. But still, I always go for custom UI because it makes my daily life so easy.
Why do smartphone companies customize the original Android software?
The brain of a smartphone is its processor. Processor companies like Qualcomm and MediaTek never make SOC by selecting a phone's model. They make the processor in such a way that it works well on all mobile phones.
On the other hand, smartphone companies make mobiles with processors in mind.
If you're looking to buy a phone within a certain price range, you'll find that almost all companies' phones have the same hardware.
So the software is a great way for them to stand out from other brands.
That's why they add unique features and create some exclusive features that will be available only on their phones, like Samsung's Knox security, Xiaomi's IR Bluster, etc.
As a result, if someone picks up two phones of different brands with the same specifications, he will realize that the two phones are different from each other.
---